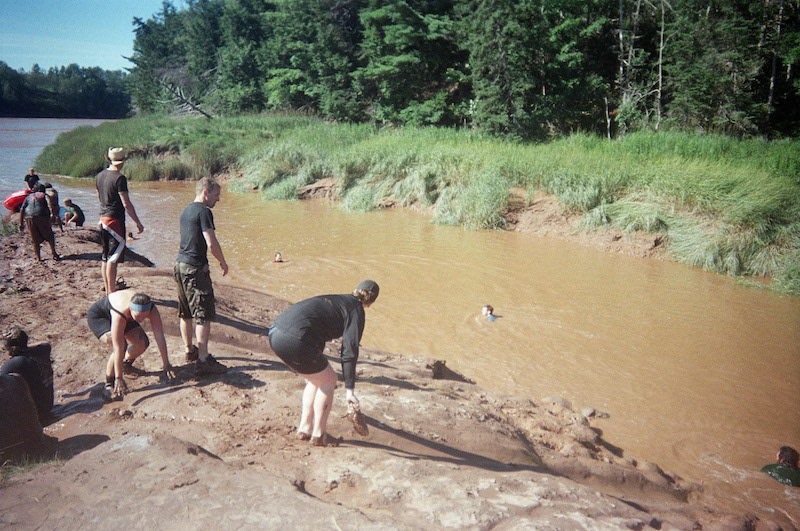 Biomimicry Workshop
Presented by InterfaceFLOR
Fundy Basin, Nova Scotia view map
Thursday August 21 to Saturday August 23, 2008
With an invitation from account executive Jennifer MacNeil of Interface, the world's largest designer
and maker of carpet tile, Poodle Club took to the road for a weekend retreat to think and talk about biomimicry.
The session was led by Nadine Gutz, Director of Sustainability Strategy and leader of the global organizational learning team at Interface.
Learning from nature became a visceral experience as the group revelled in the power of the Bay of Fundy tidal bore.