In less than 5 years, Chris Noll and Adam Gerrits turned their university friendship and passion for DIY beverage making into Canada's number one selling premium craft cider company; Brickworks Ciderhouse. 

By 2017, Brickworks decided it was time to bring their craft to the streets of Toronto. Along with Fab Restaurants, Mill Street Brewery and Labatts, the two founding partners wanted to showcase their brand's tasty, local attributes and partnered with Breakhouse to create their first bricks and mortar location in the hip Riverside neighbourhood of Toronto.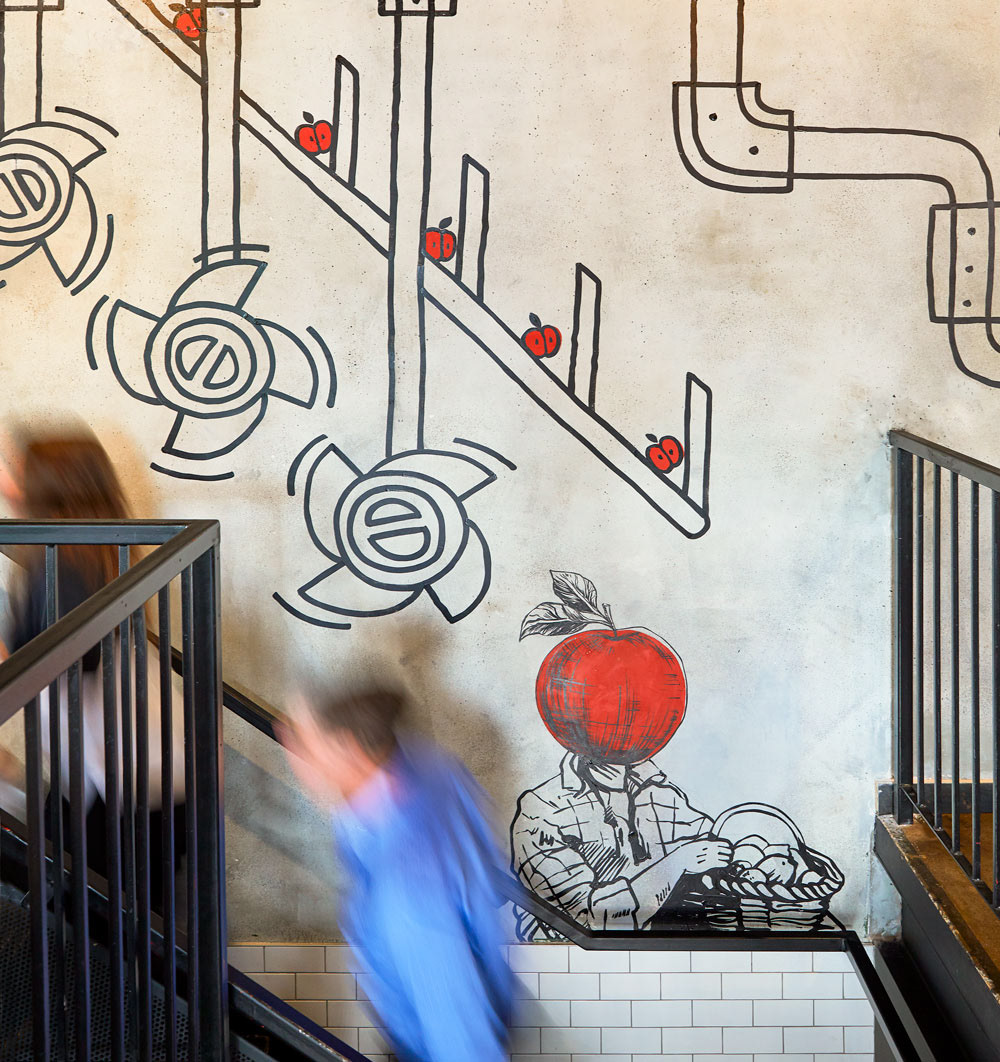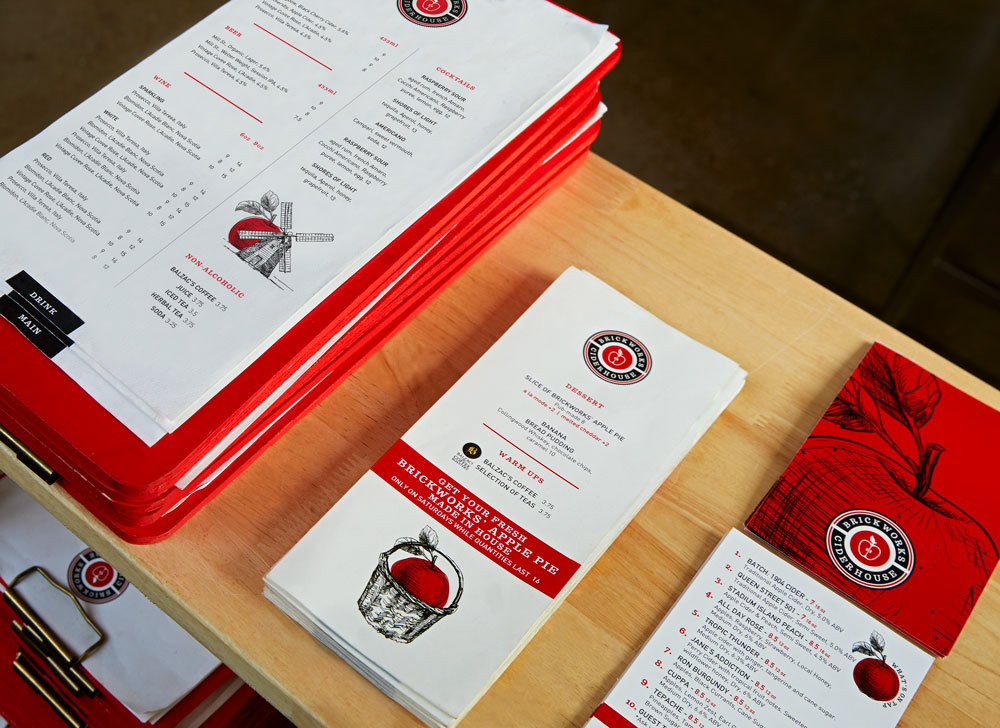 The roots of the design came from Chris and Adam's love of the craft of small batch experimentation as well as their process in pursuing new and traditional flavours.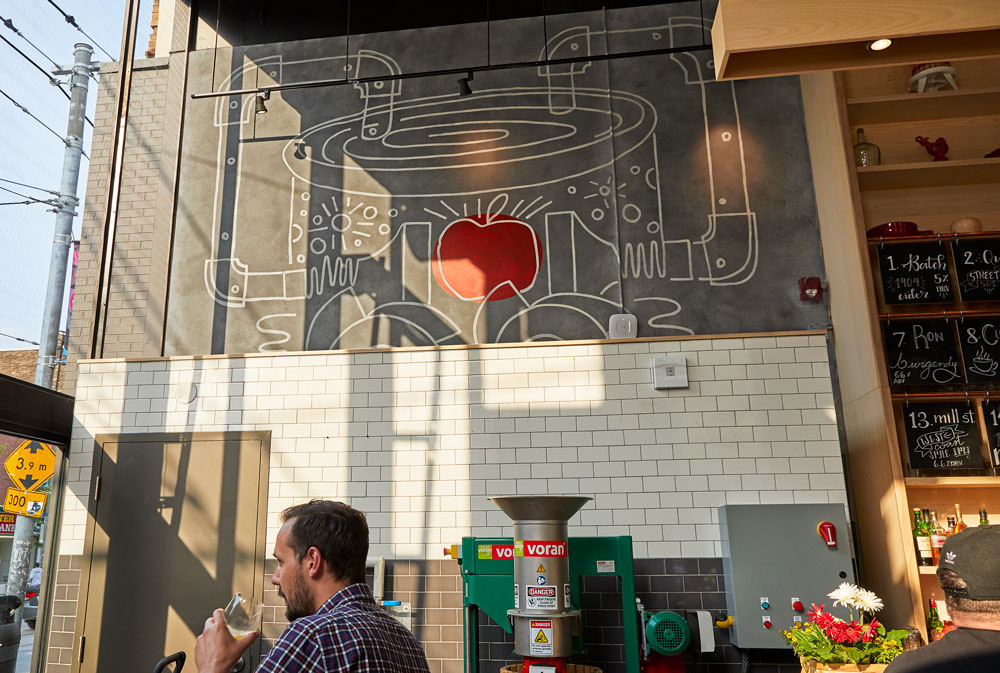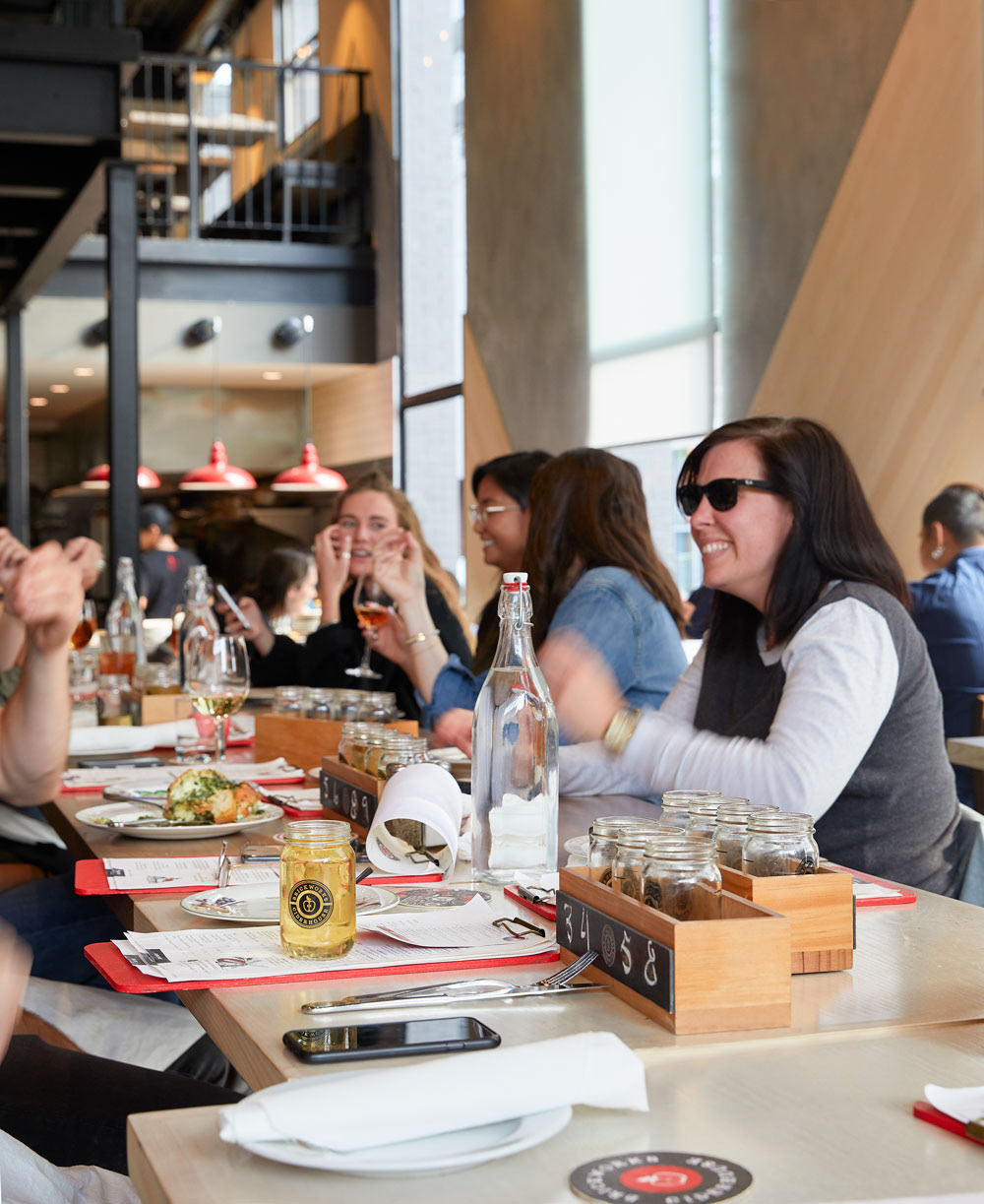 The space is a mash of an urban aesthetic and industrial cider making machinery – adding to the appeal of a working cidery restaurant hybrid. The front facade's garage doors doubles as a dining area and as a commercial entrance for the thousands of local apples brought in to be processed on a weekly basis. 
In the main restaurant as well as in the basement, large vats are used to ferment the apples with unique ingredients to create a multitude of seasonal and classic cider recipes.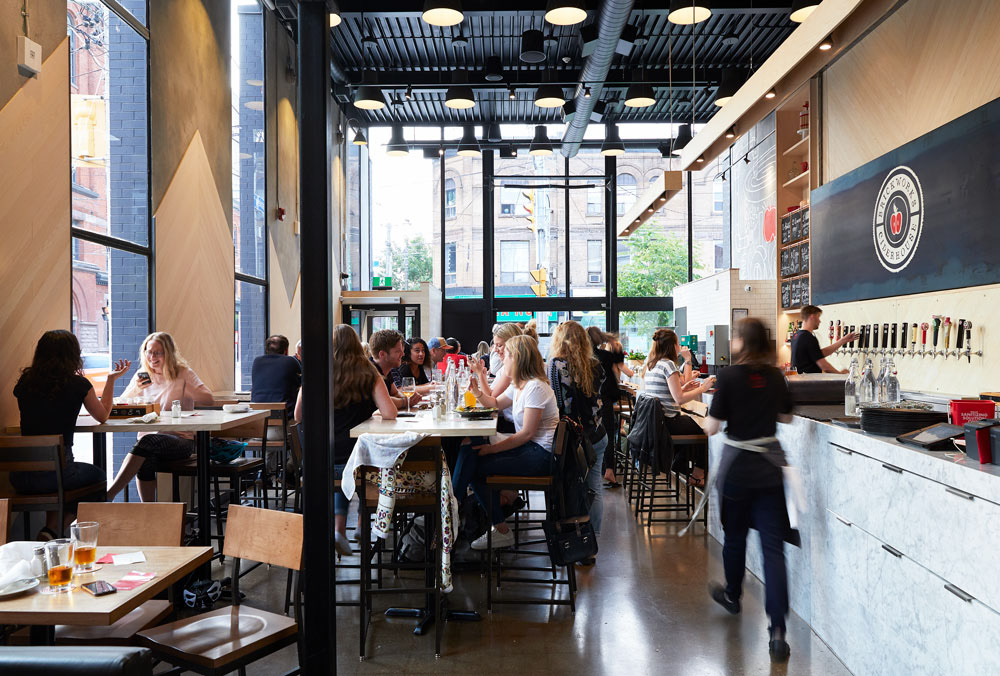 "Breakhouse did a fabulous job capturing the essence of our brand and making us a home that truly feels like our home. Our customers mirror my feelings as we have had an overwhelmingly great response and have been far exceeding our initial projections." 
Adam Gerrits, Brickworks Co-founder