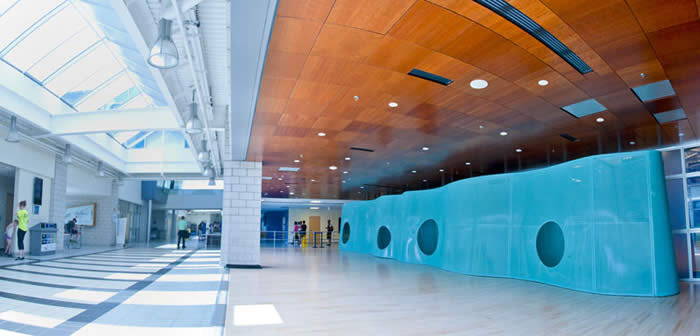 An interactive sculptural / architectural element created to integrate with the main entry hall of the Canada Games Centre and reflect the underlying nature of a community aquatics and recreation facility.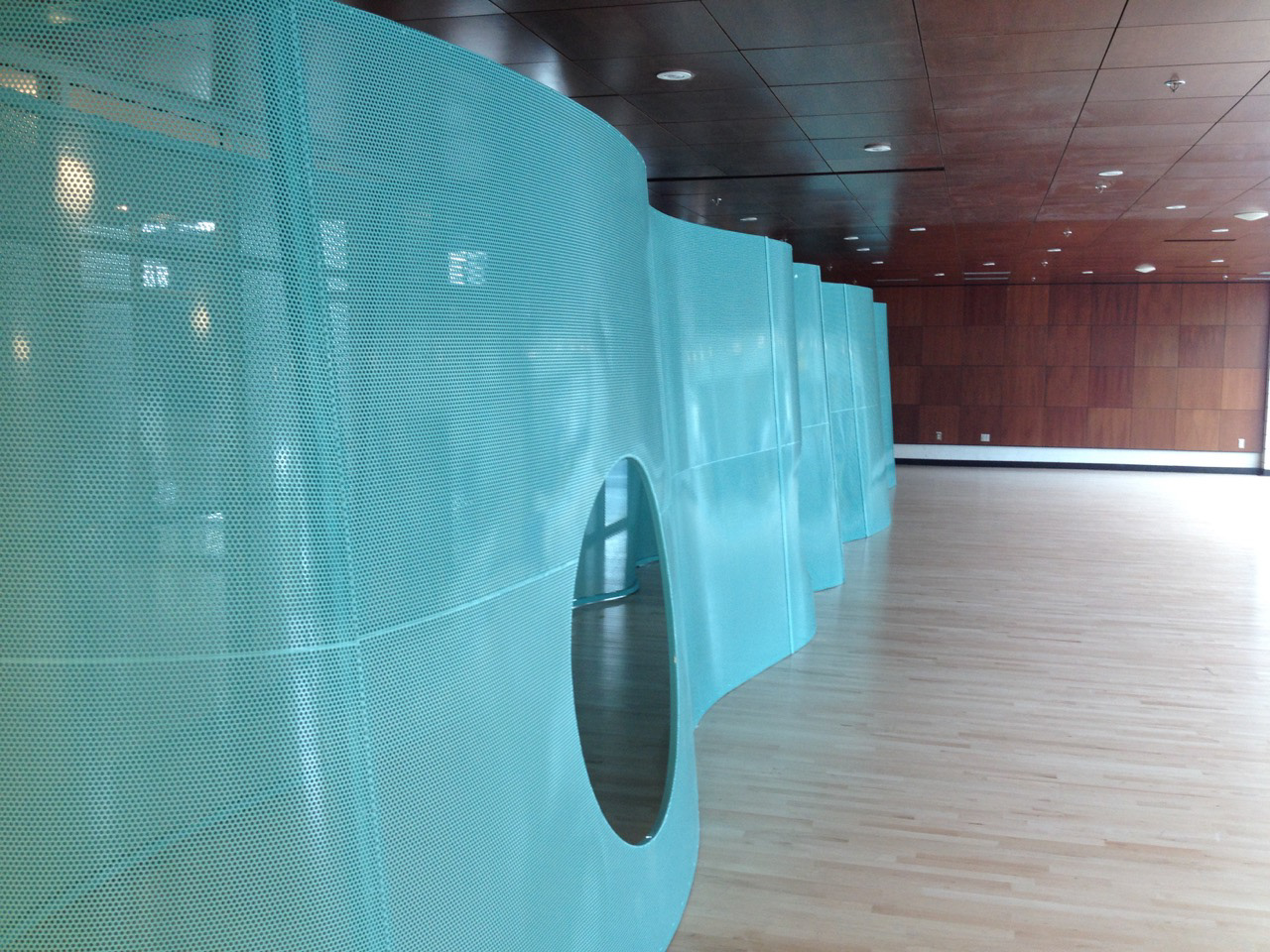 The standing wave form of undulating, perforated aluminium sheets creates a dramatic interior volume which, because of its transparent quality, is not claustrophobic in nature.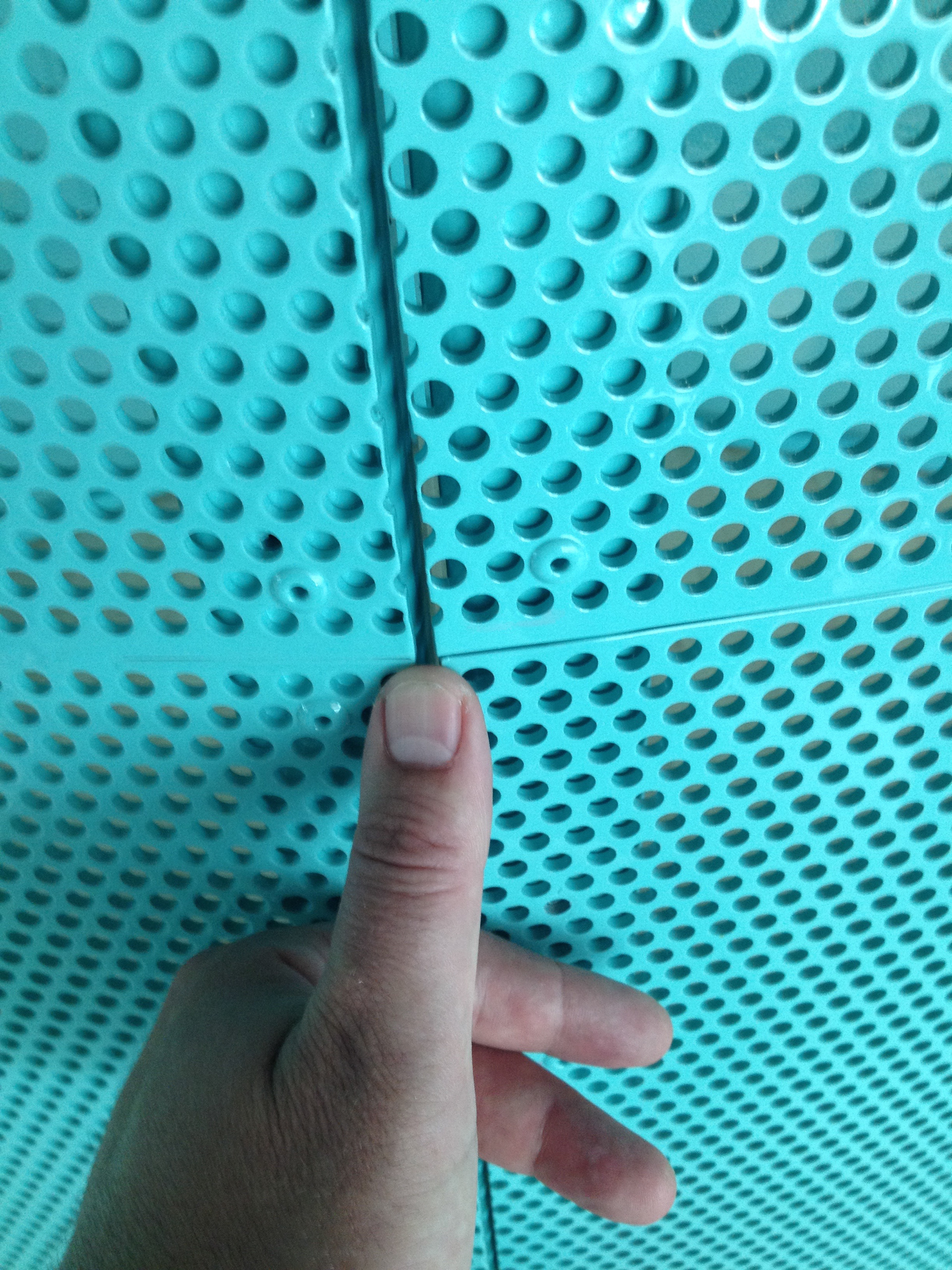 The perforation pattern on the front + back "walls", combined with their curving surfaces creates an optical interference illusion commonly referred to as a moiré effect. As viewers move past, this optical effect becomes very pronounced and active, making wave-like movements and patterns appear in the surface of the sculpture.