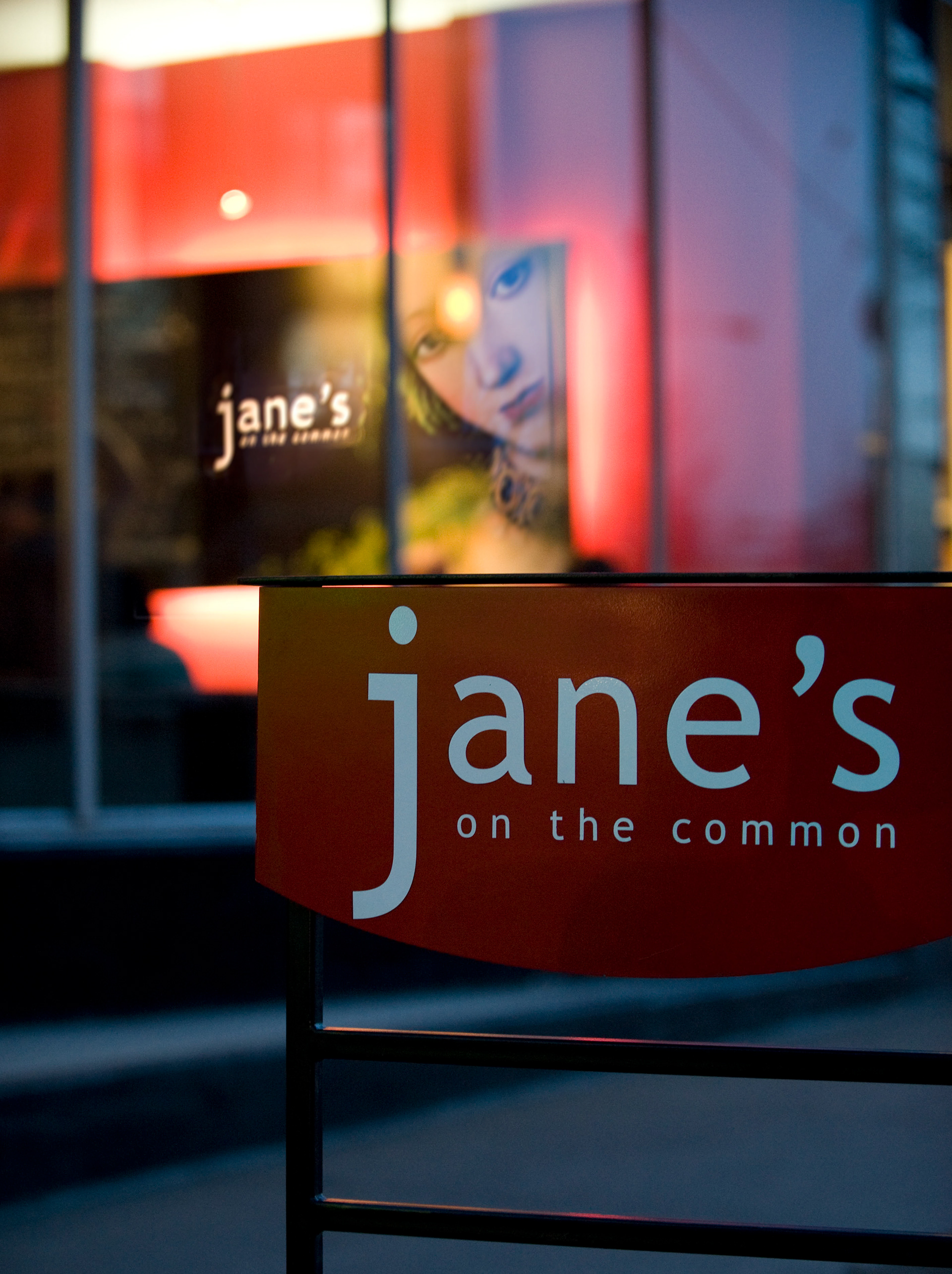 Jane Wright wanted to dramatically change her life so she up and left a well paying government  job to start her own restaurant. A gutsy move considering she had never before owned a business, let alone a restaurant! Jane partnered with Breakhouse to create the Jane's brand and inevitably deliver a dining experience that is approachable yet sophisticated, warm and tactile with touch of panache. The resulting design has become a nationally praised neighbourhood hotspot, Jane's on the Common, named a "go to" destination in travel and food magazines across Canada in the Eastern States. Jane and Breakhouse have since collaborated on other unique dining destinations such as Jane's on the Go. 
Breakhouse branded and designed Jane's on the Common.  As well as all the interior/exterior work, breakhouse designed all the collateral.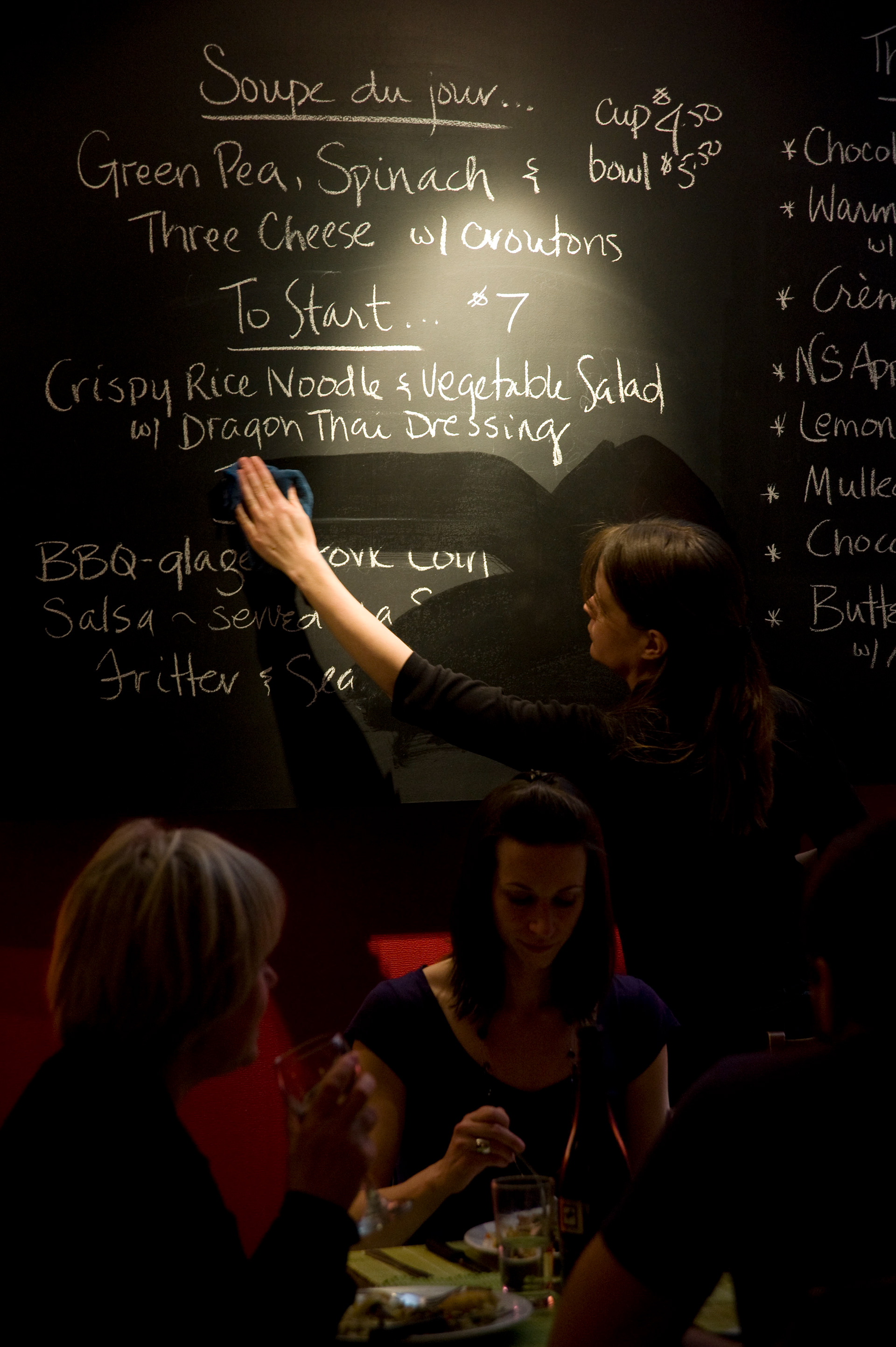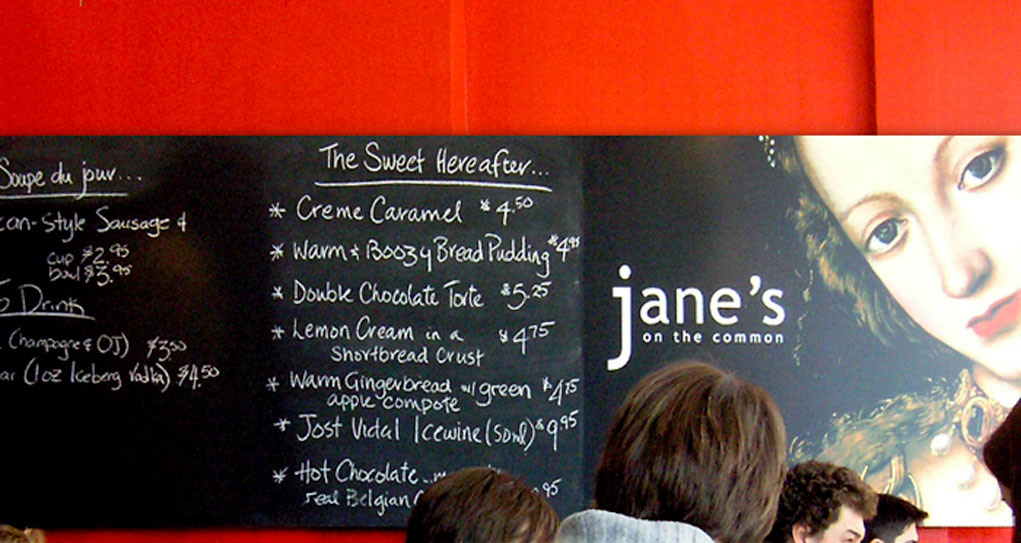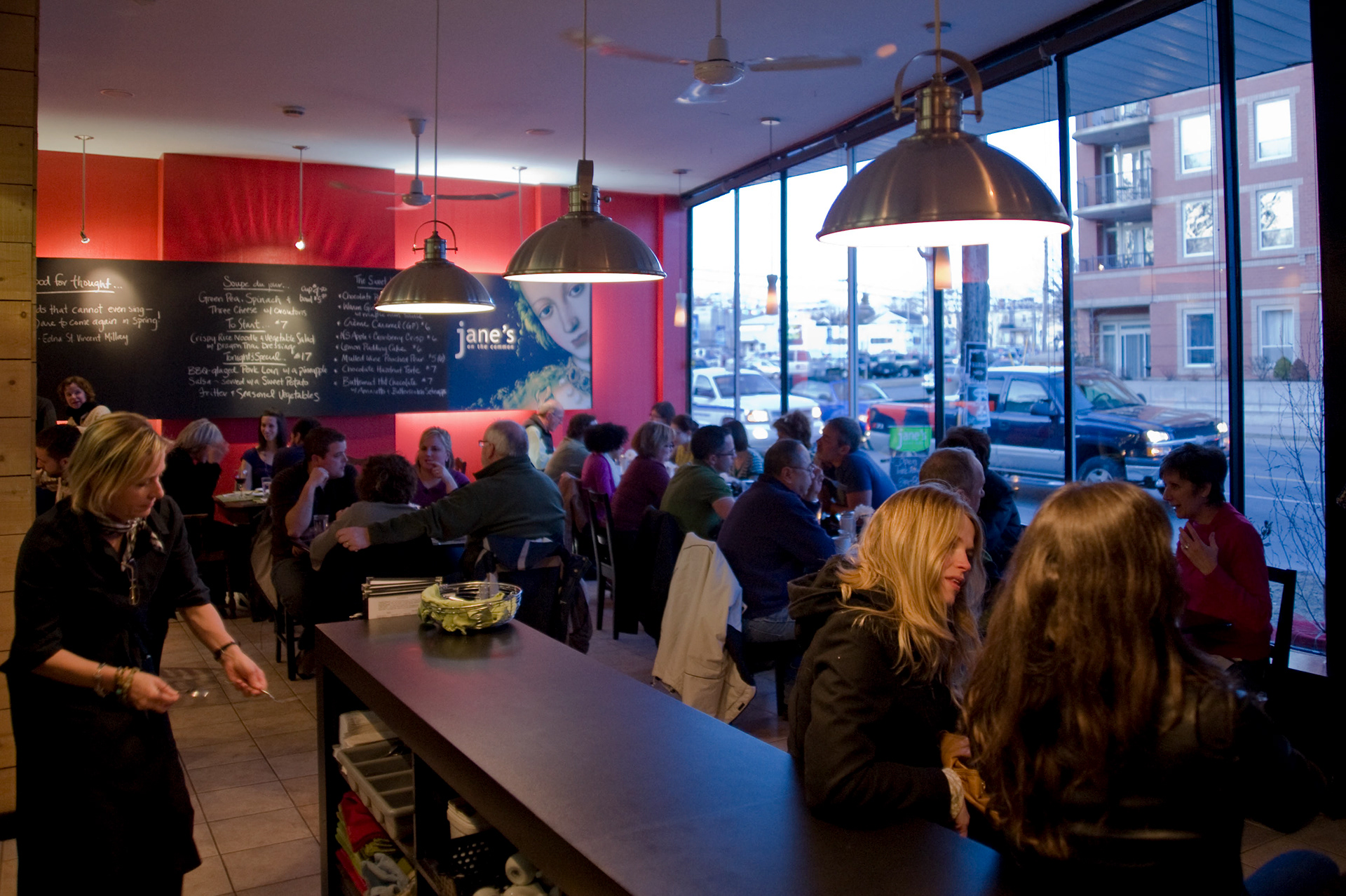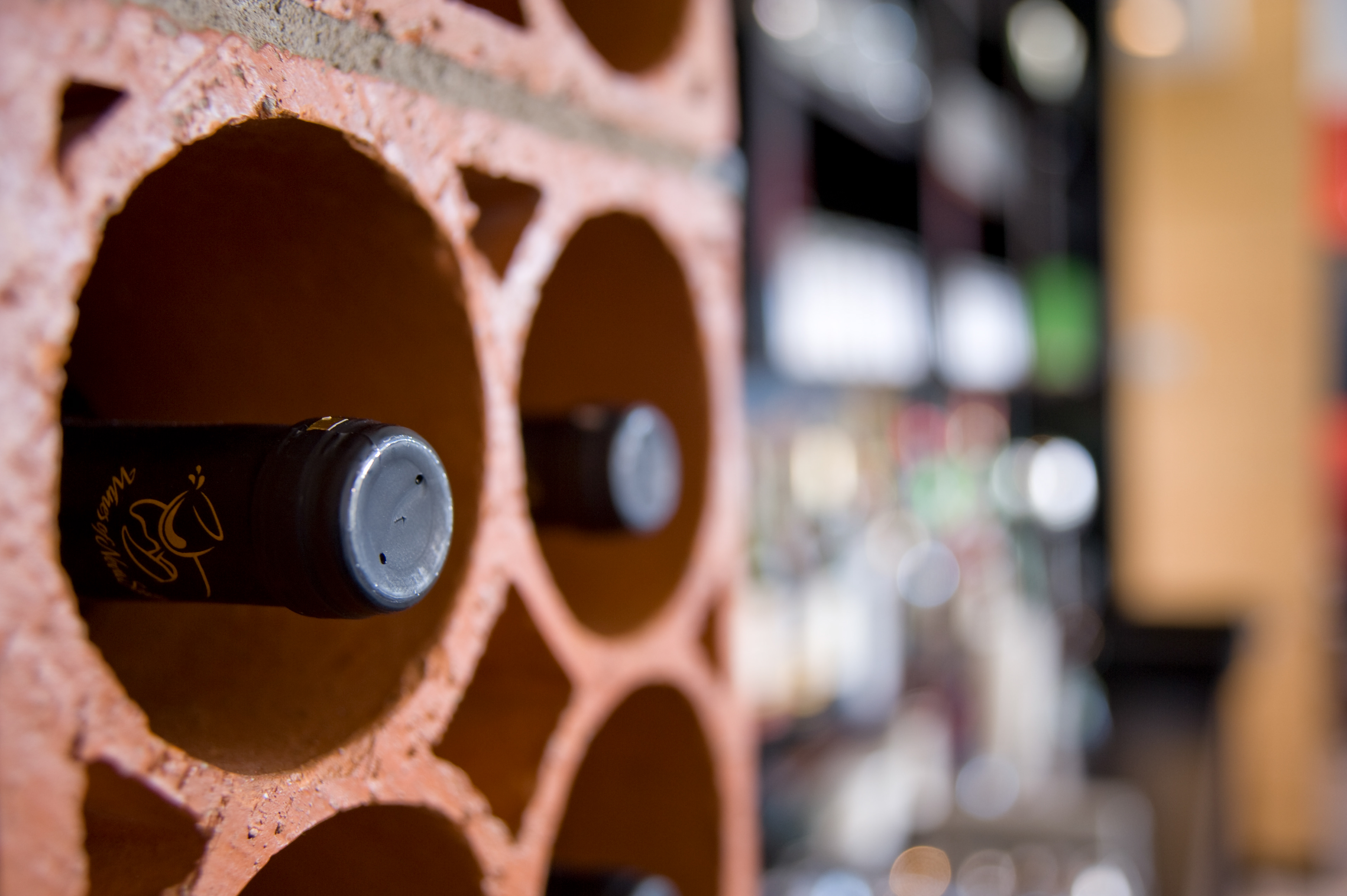 "The smartest business decision I've made was to engage Peter and Glen at Breakhouse to work with me in the creation of Jane's. Five years later their design continues to be a key factor in our success and one of the reasons our customers return. Both functionally and aesthetically their work has stood the test of time."
Jane Wright | Owner / Manager