The Dartmouth Marine Slips began operation in 1859, and they closed in 2003. A century and a half of industrial operations will leave a notable mark on a place, and it took a bold vision to imagine King's Wharf rising from that grimy site. Downtown Dartmouth at the time did not inspire confidence that there would be a market for such a development and there was substantial risk in taking on such an industrial site. 
4 striking buildings stand along the northeastern shore of the site featuring approx. 354 residential units, a market, high-end restaurant, local cafe, office spaces, a goldsmith and a cocktail lounge.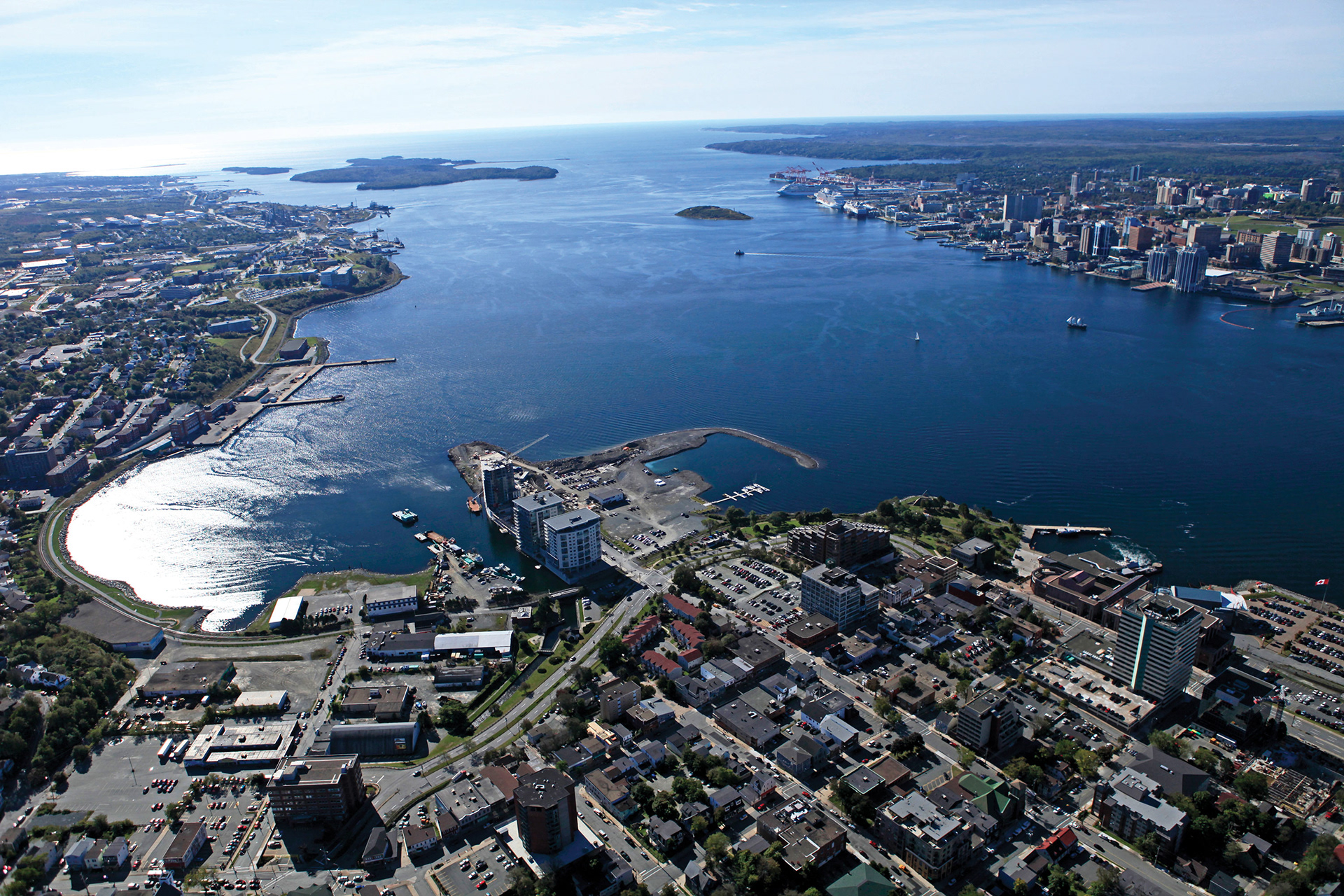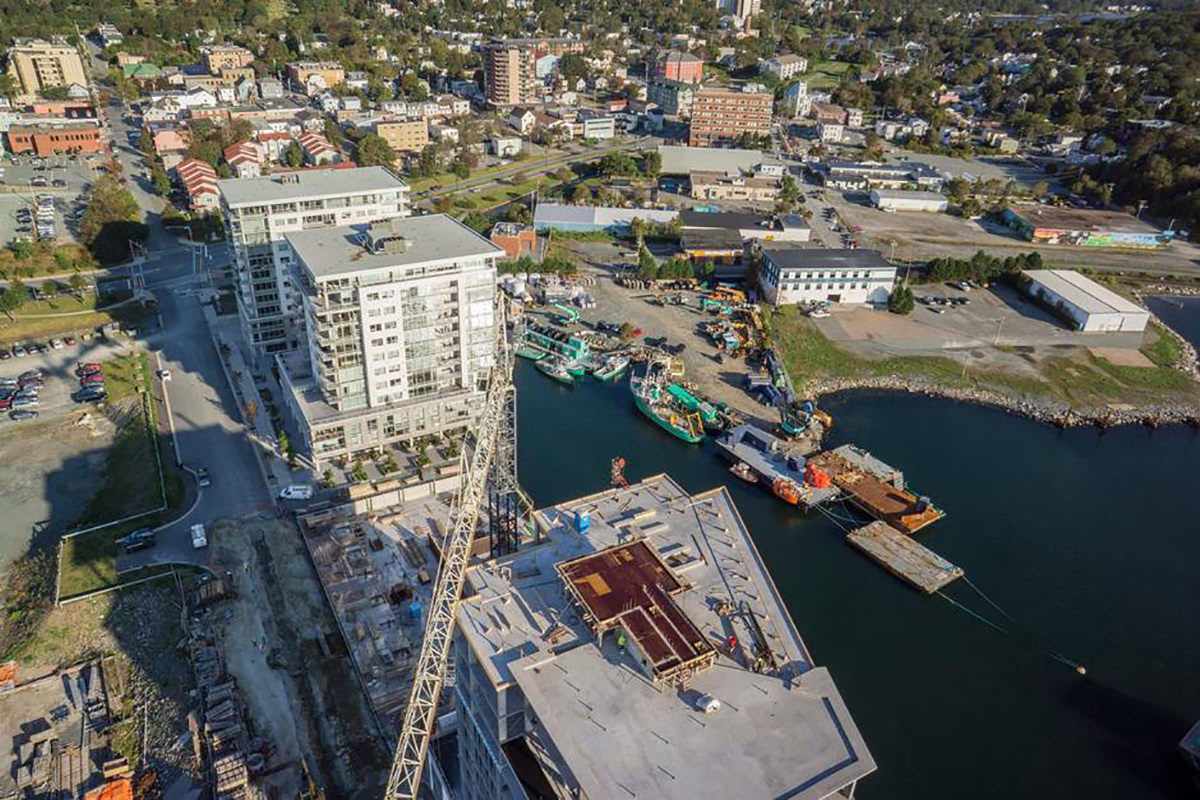 In late 2013, an application was submitted seeking to amend the first stage of the Development Agreement, proposing various changes that would significantly alter the existing plan and its impact on the community. There was great concern from the city on the proposed changes, and work on the application was stalled. 
By 2015 it was clear that the current design for the site would not result in the kind of community feel that was initially sought after, nor was it suited to the objective of creating a pedestrian-oriented, waterfront development to complement the historic fabric of downtown Dartmouth. Changes needed to be made to the amendment, and so Francis Fares engaged with the team at Breakhouse to help reimagine the site and unearth its full potential.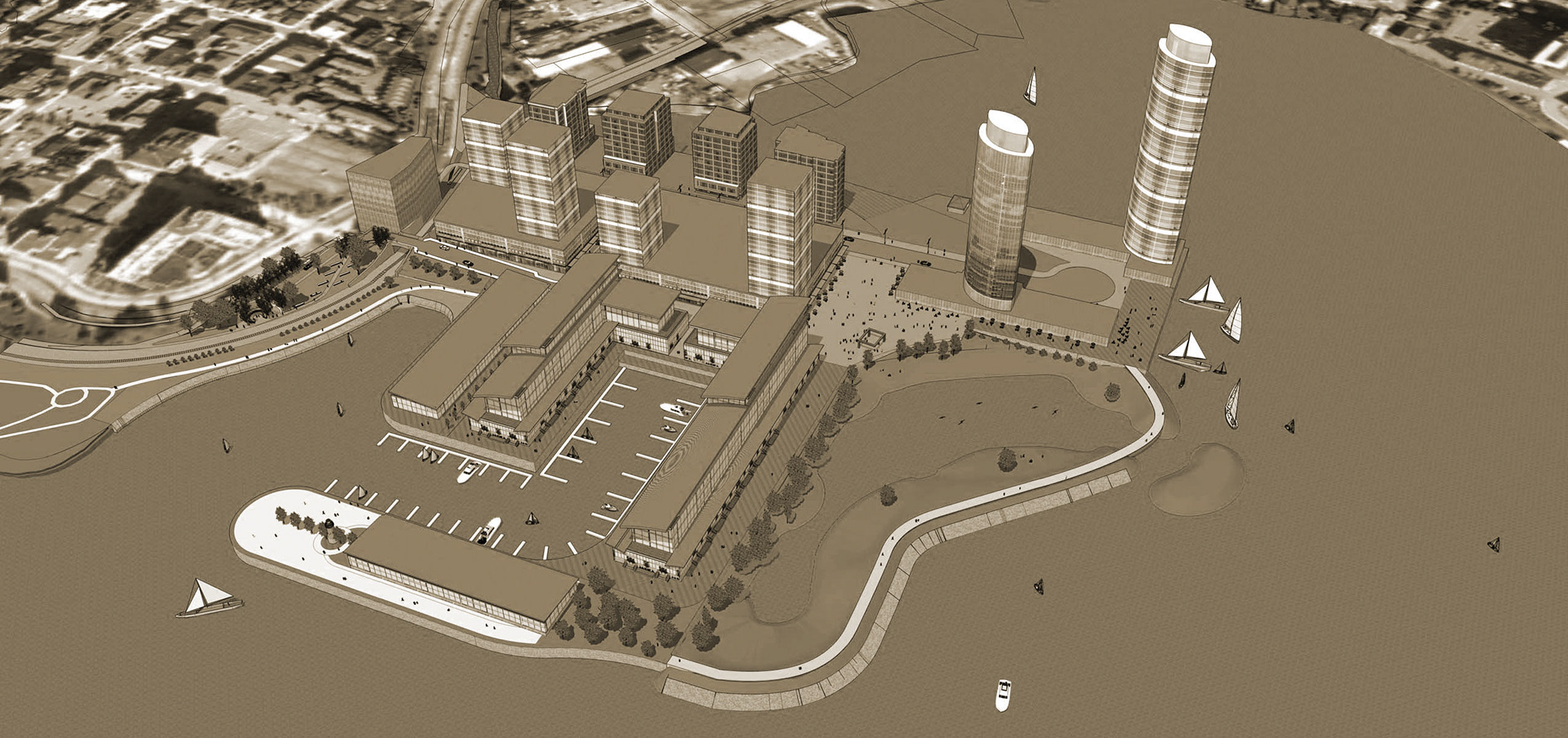 There was a desire to create a development that took the lessons of cities from around the world that have great pedestrian experiences and build them into Kings Wharf.  The new design focuses on creating streets and public spaces that support modern community life and neighborhoods, with a wide variety of defined public space, retail areas and residential building typologies. Acknowledging construction costs and integration of the already completed buildings, Breakhouse worked closely with the team at Kings Wharf to redesign the original master plan into a place that has the optimism of a world class neighbourhood while remaining Nova Scotian. 

The following changes were made in order to evolve the original site plan with the new vision:
- Reduced building footprints + increased site permeability
- Offset the grid to create interior courtyard
- Redistribute original 1500 units from high rise to a variety of mid-rise  and low-rise buildings building typologies.  
- Create a variety of programmed parkland both within the development and around the entire perimeter.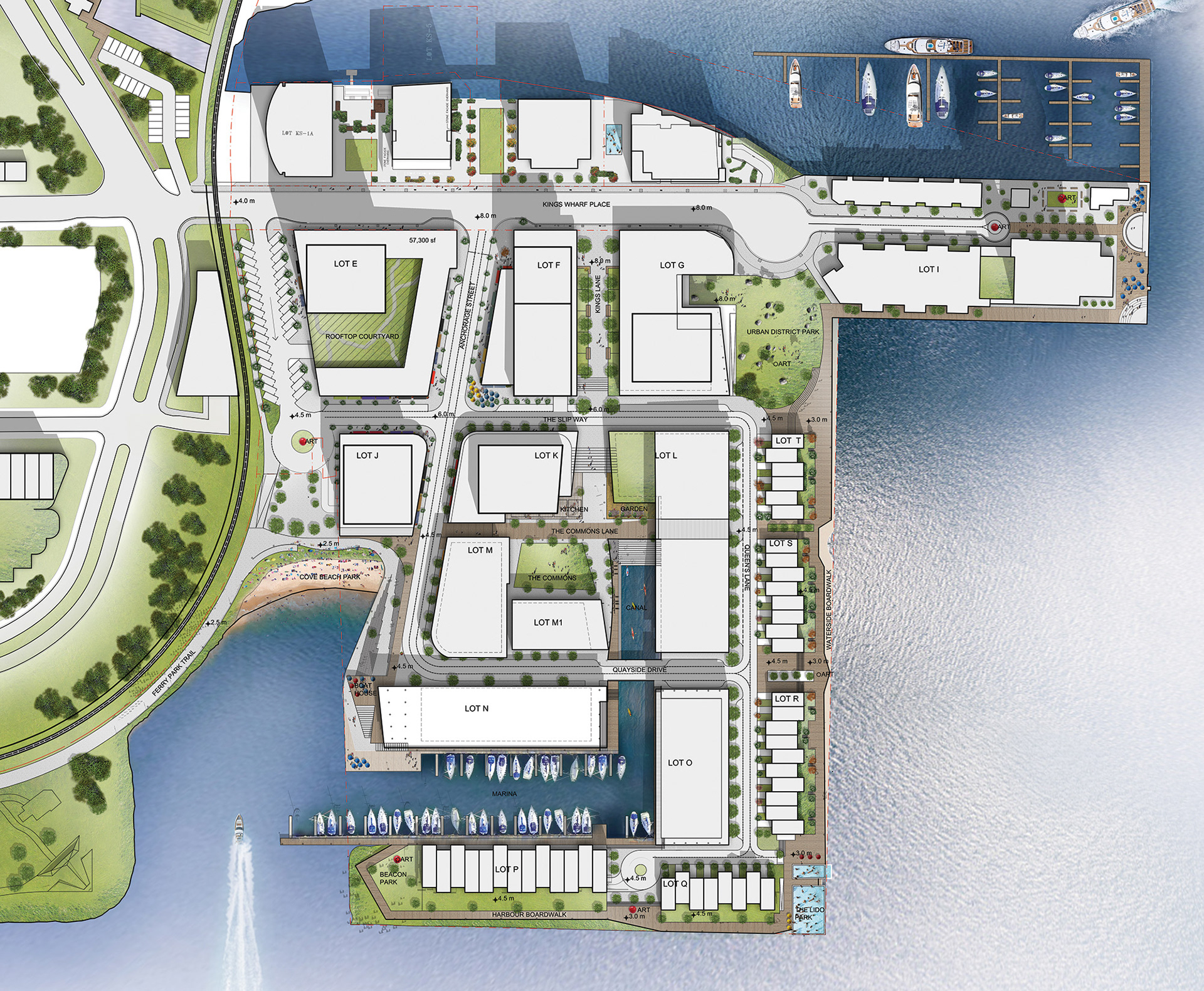 While the architecture will generally have a modern sensibility, it will not be stark. There will be a sense that the place has grown organically resulting in many different building typologies that complement one another. The new site plan offers considerable variety both in commercial opportunities and residential offerings, and of course, provides many different ways to interact with the ocean around it. The hope was to also raise the bar regarding community health through facilitating outdoor oriented lifestyles.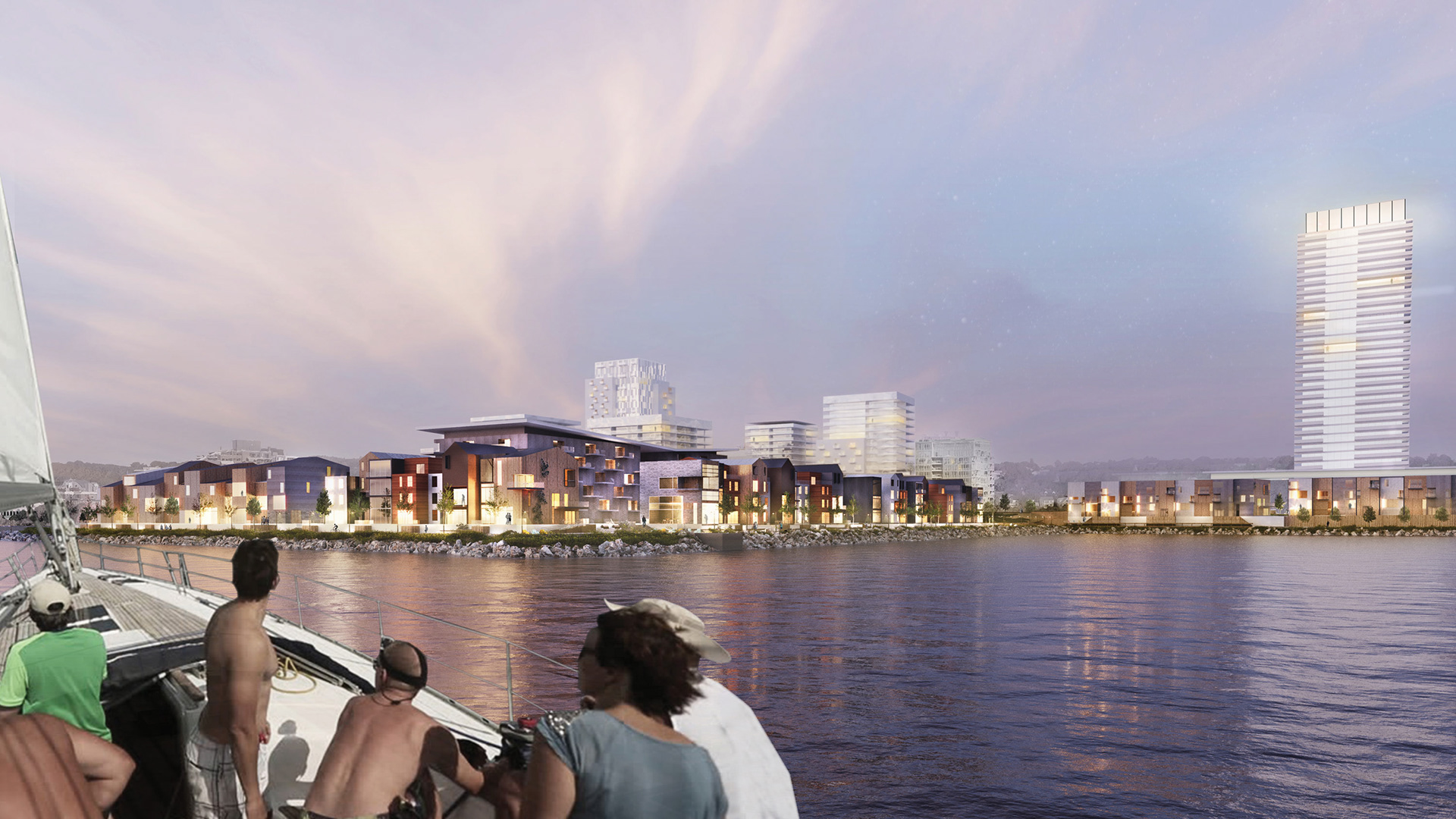 As the redesign progressed, 3 distinct districts began to emerge; the Urban, Marina and Residential districts. Each district has its own qualities and pedestrian experiences which are defined by their parks, existing natural landscape as well as architecture, commercial and retail offerings.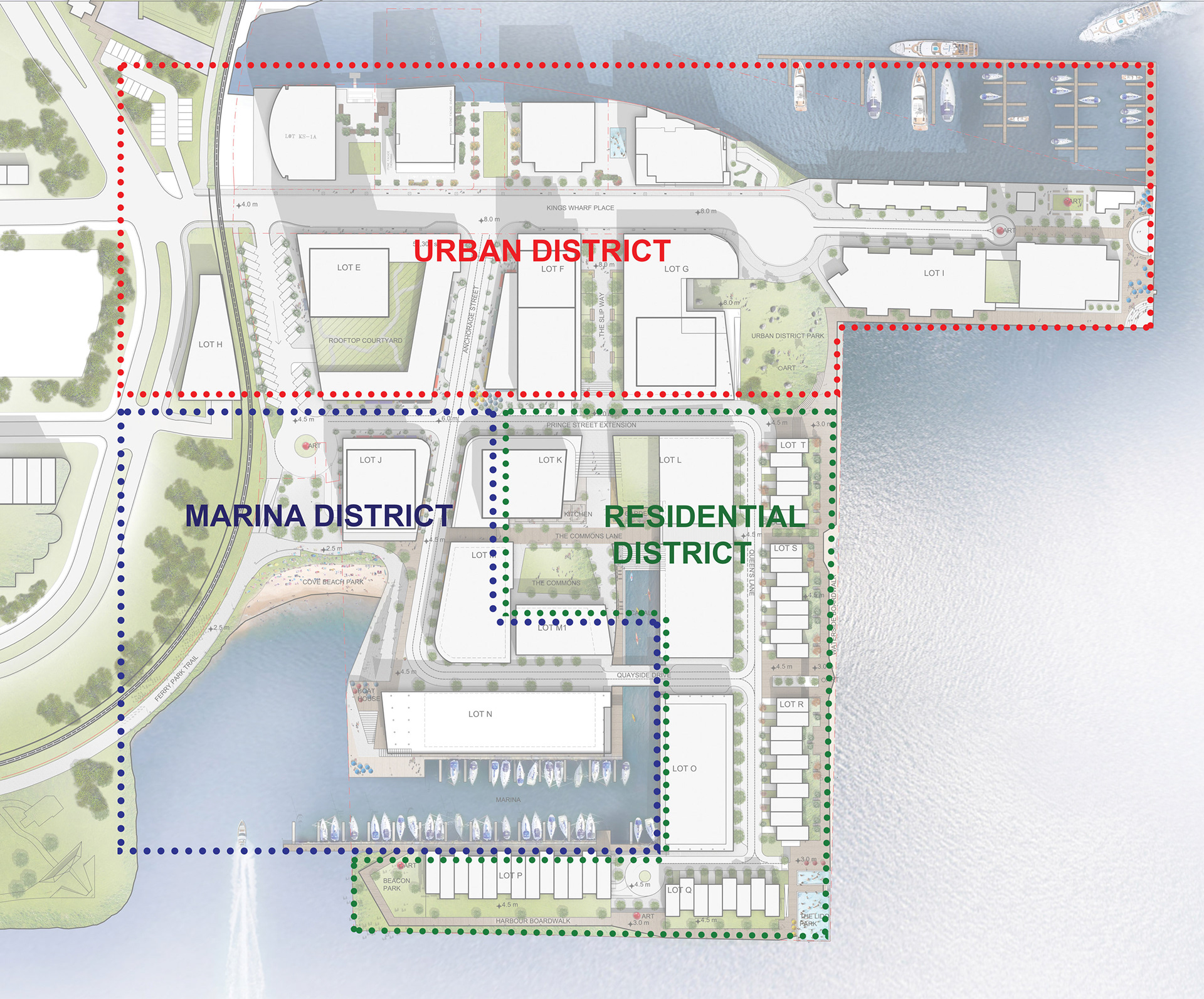 The vehicular-nature of this main street served, in part, as the impetus behind the redesign as we strive to attain a more pedestrian-friendly community. With the stage set, it stands to reason that the largest buildings on this site will find homes along this street – lending an urban form and hence, characterization. This area will feature a mix of both residential and commercial spaces comprised of towers, townhouses, hotels, office space, and retail spaces for both large and small scale offerings.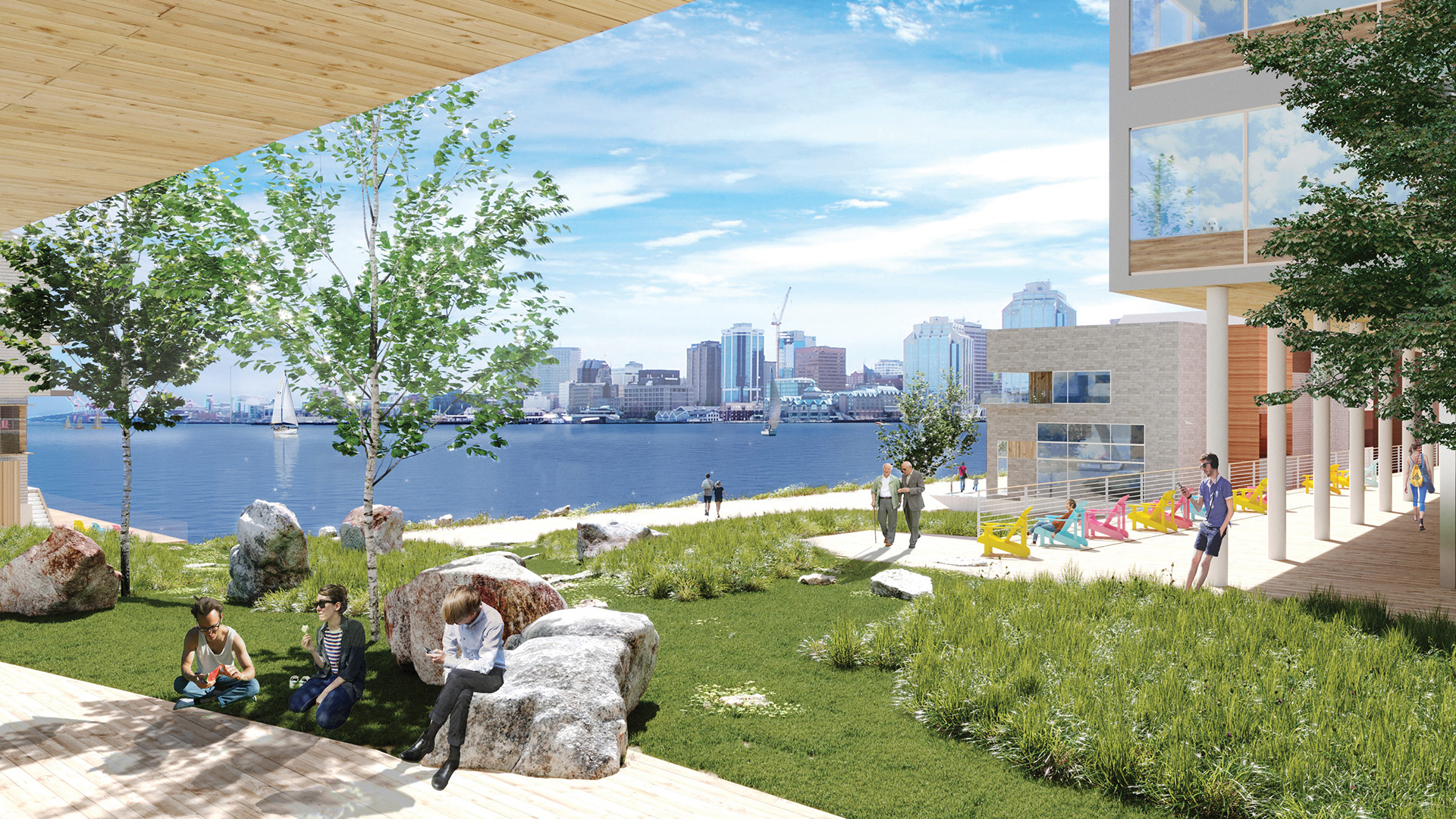 This area could be described as the village core, with all buildings once again designed to accommodate both residential and commercial uses. The roads here are more narrow and pedestrian oriented, leading to outdoor spaces such as the Waterside Boardwalk, Cove Beach and the Ferry Park Trail. Businesses along the waterside terrace, boat rentals, the water taxi and visiting mariners will further activate the space – all in full view of downtown Dartmouth.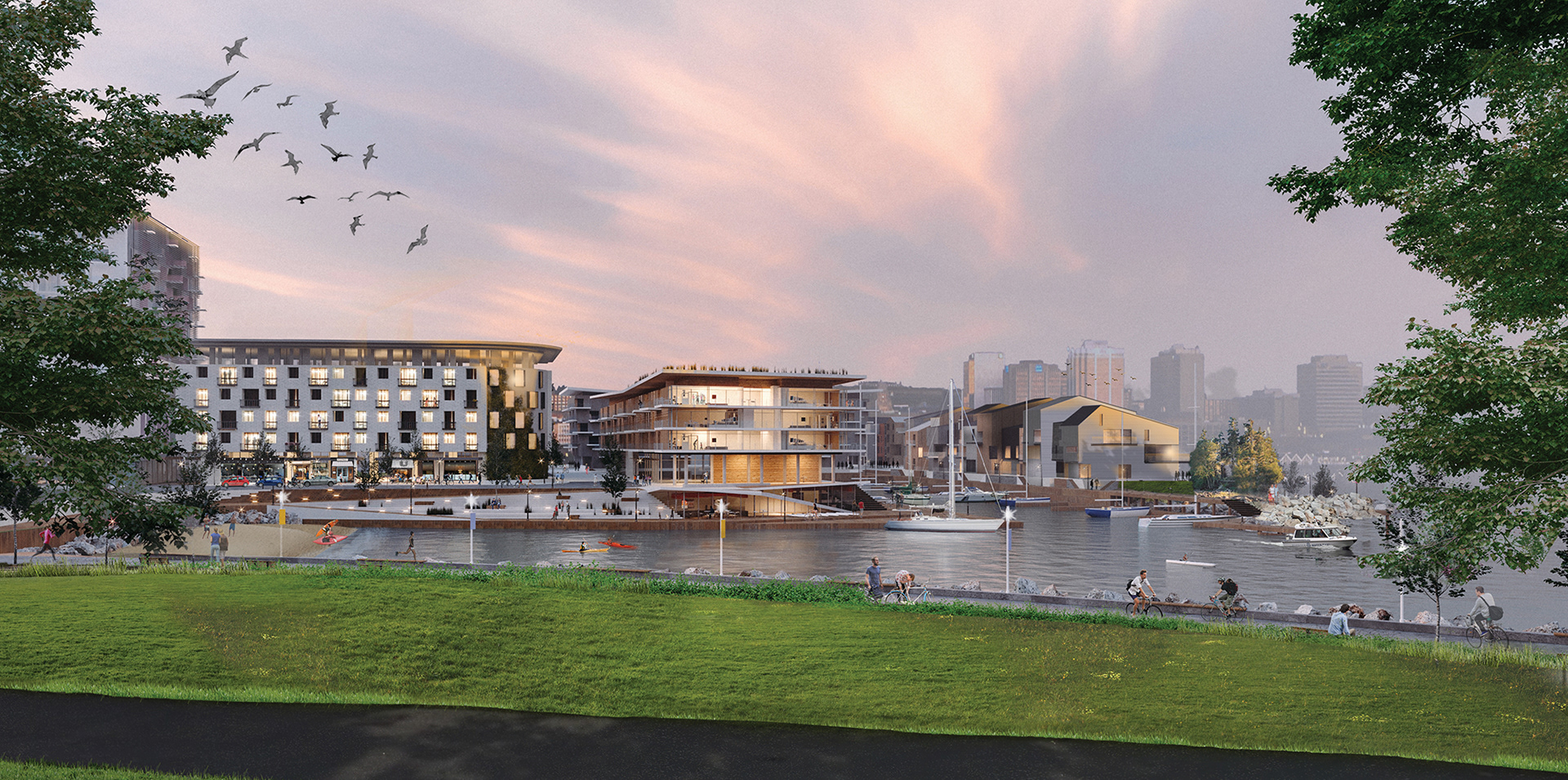 The Residential district will mainly be comprised of 3–4 storey townhouses featuring small private yards and rooftop terraces. In European fashion, the buildings will look over either the street, canal or marina. This area aims to be primarily residential with a focus on families who want to inhibit a more peaceful area of the district – clustering around large gathering spaces and community gardens.

Parks, Open Spaces + Community Health
Compact, mixed use developments located in, or near, downtowns confer a great many benefits: they promote Active Living, support transit, create demand for smaller, local uses and services and generally result in vibrant, pedestrian oriented, socially connected communities. In King's Wharf there will be places for quiet introspection as well as full-on play; opportunities for community gathering, extensive walks, splashing in water or setting off in a boat are in generous supply.