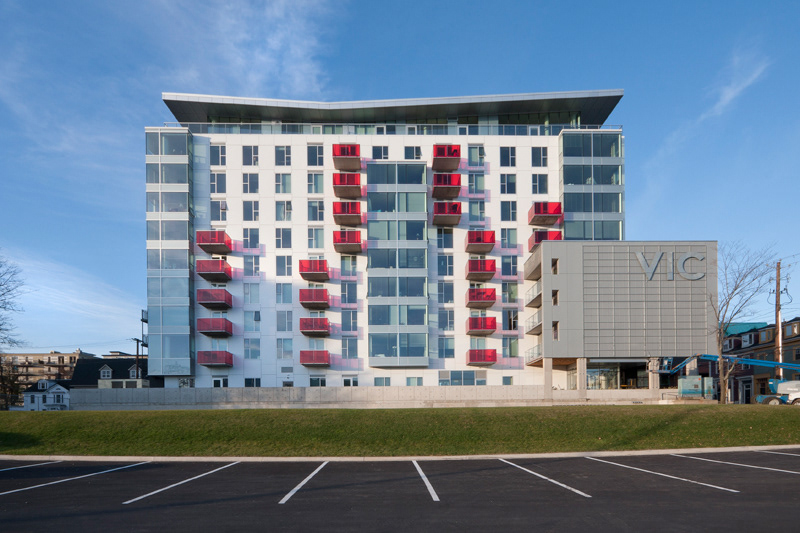 Breakhouse led the design of  the 10 storey multi-use development in Halifax's southern business district in collaboration with Dexel Developments. The existing building fabric of low rise and single family homes made for a challenging site.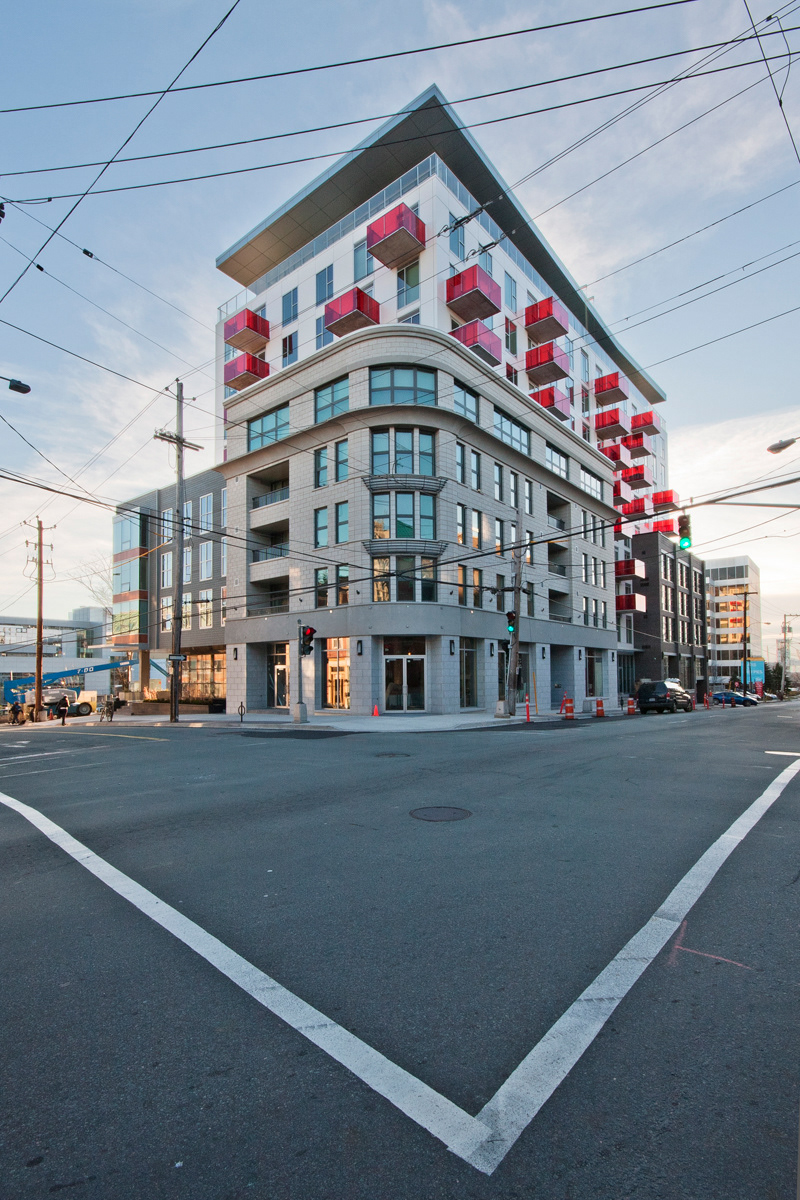 In order to reduce the overall massing of the development and blend into the existing neighborhood, the design intent was to articulate the project as a collection of smaller buildings. The lower 4-5 storeys relate to the immediate surrounding residential buildings and commercial street scape.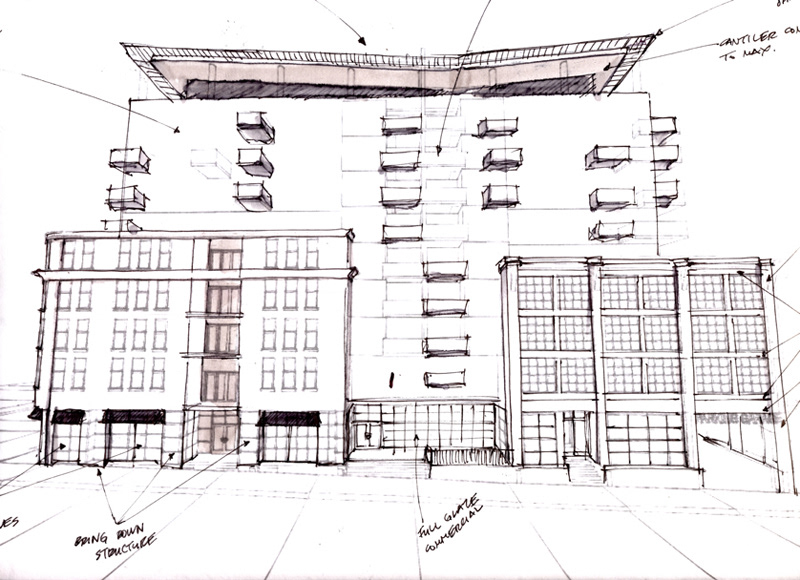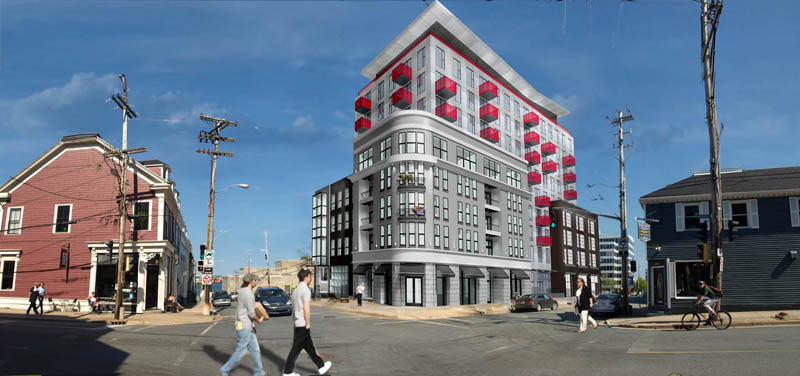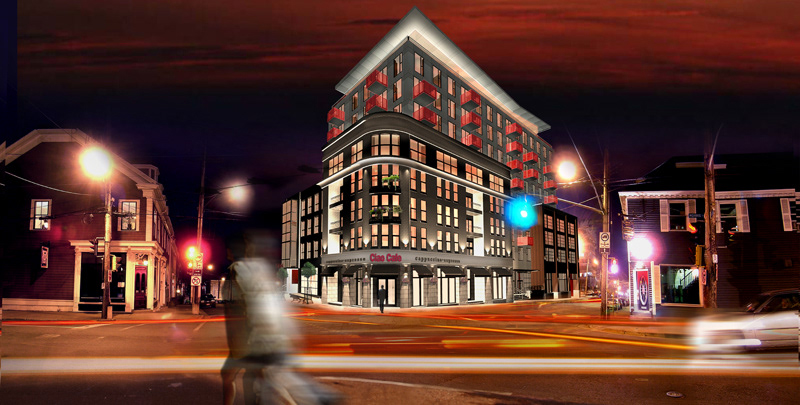 The body of the building, floors 5-8 step back from the street, keeping the emphasis of the street experience to the lower 4 storeys. The canopy on the top floor makes for a cap to the building. The canopy provides shading to the interior of the units that are otherwise exposed to peninsular and harbour views with twelve foot floor to ceiling glazing.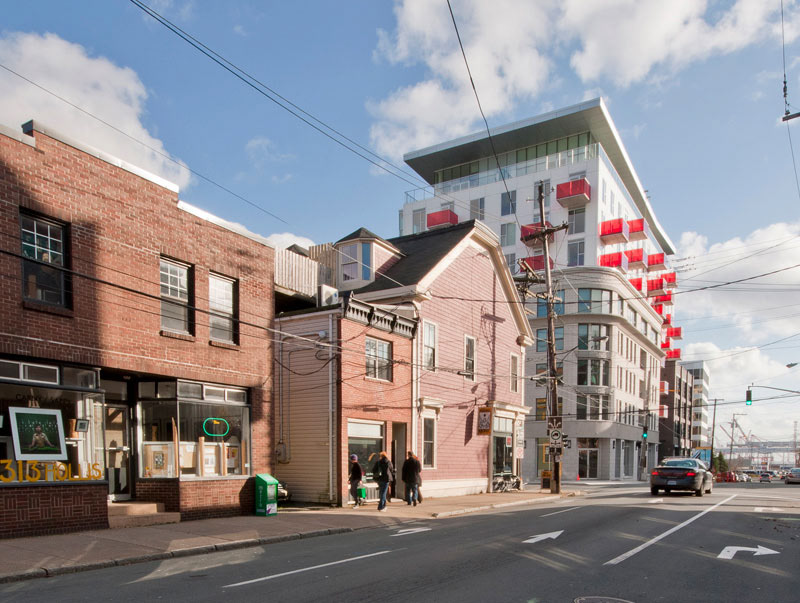 Breakhouse was responsible for the building concept, design development, massing, elevations, overall composition and interior finishes, signage and wayfinding.