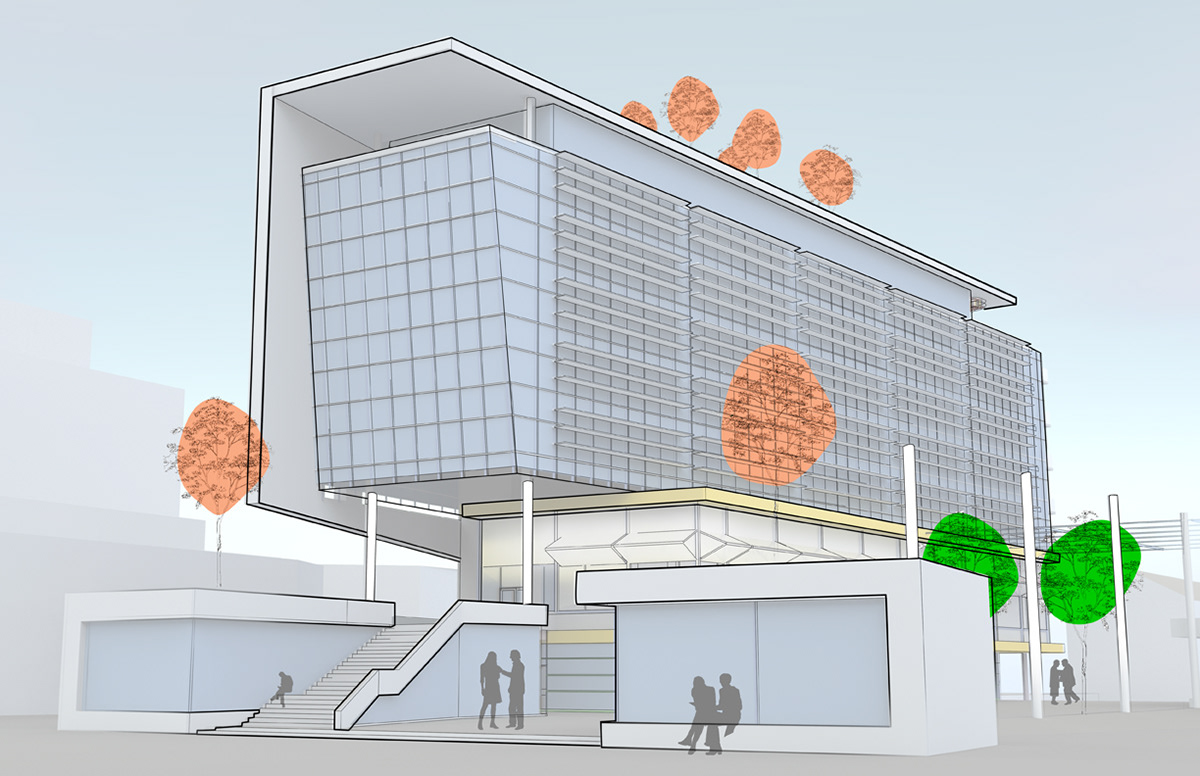 Design Team: Breakhouse Inc. / TealArchitects / Outside Planning + Design / KWR
Urban Suite

enhances Nova Scotia pride and meaning in the heart of Halifax.
Public space is enriched when it has meaning, both personal and shared, enriched with memorable experiences of delight and comfort. Then, 'space' becomes 'place'. This place creates opportunities for orchestrating meaning: it is a composition of memorable civic rooms, gardens, pavilions and galleries, carefully sequenced and designed as settings for interesting, joyful activities. It resonates with existing places in the city, building on the energy in the historic centre of Halifax. 
The central site is a crossing of very important visual and lines of movement. It is a highly active, working piece of the city that defines Halifax on many levels,engaging our citizens more deeply with their waterfront.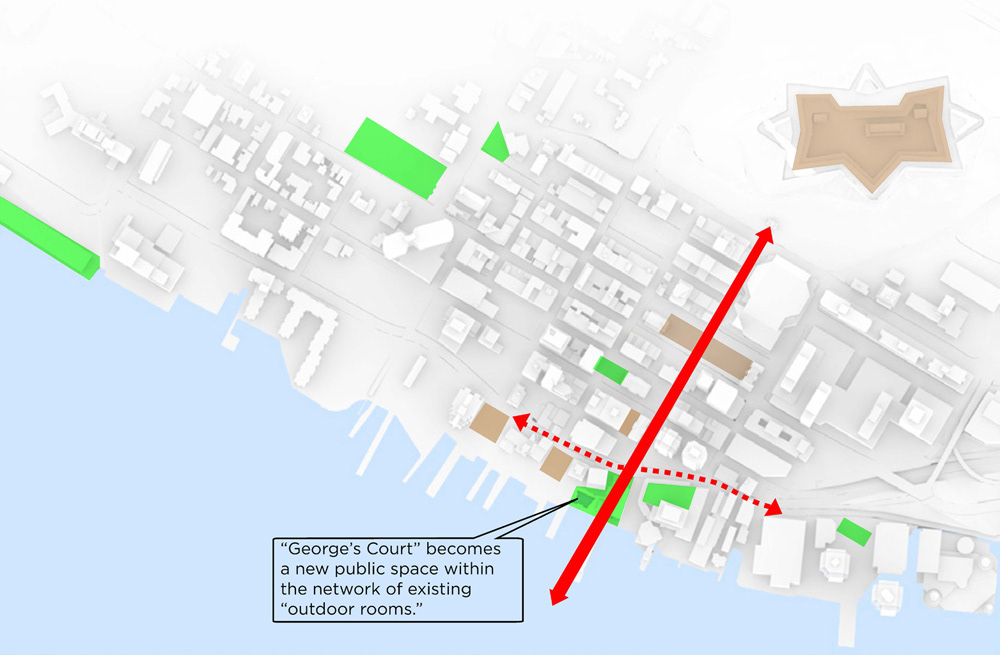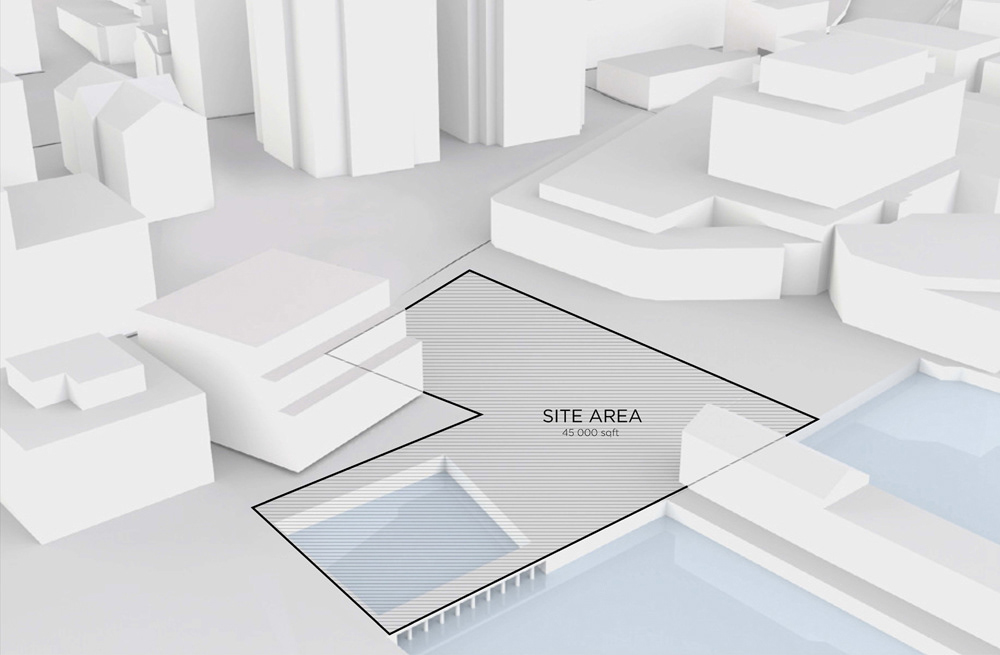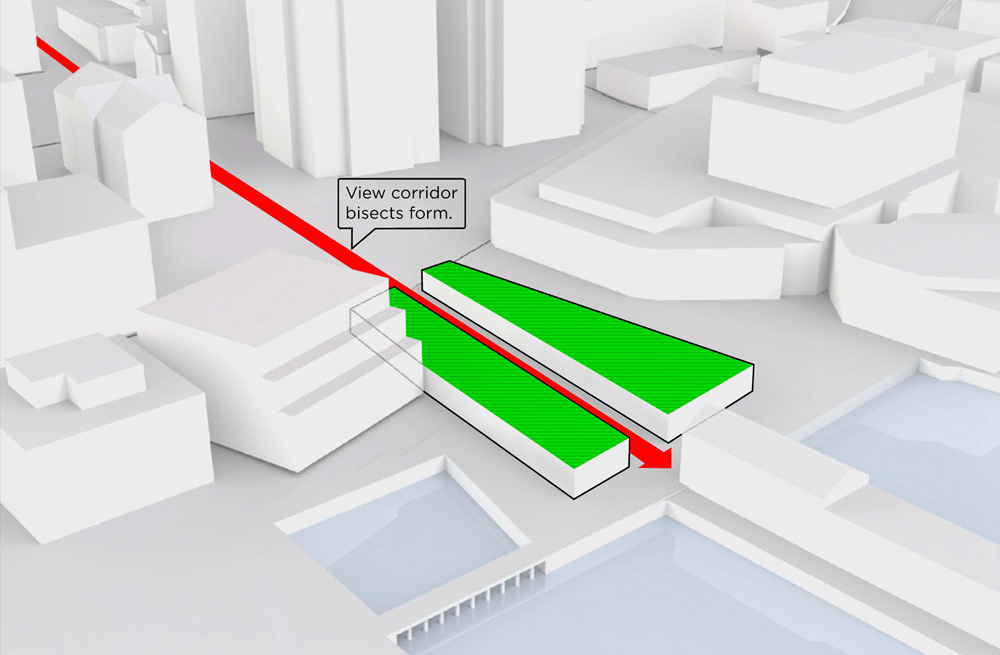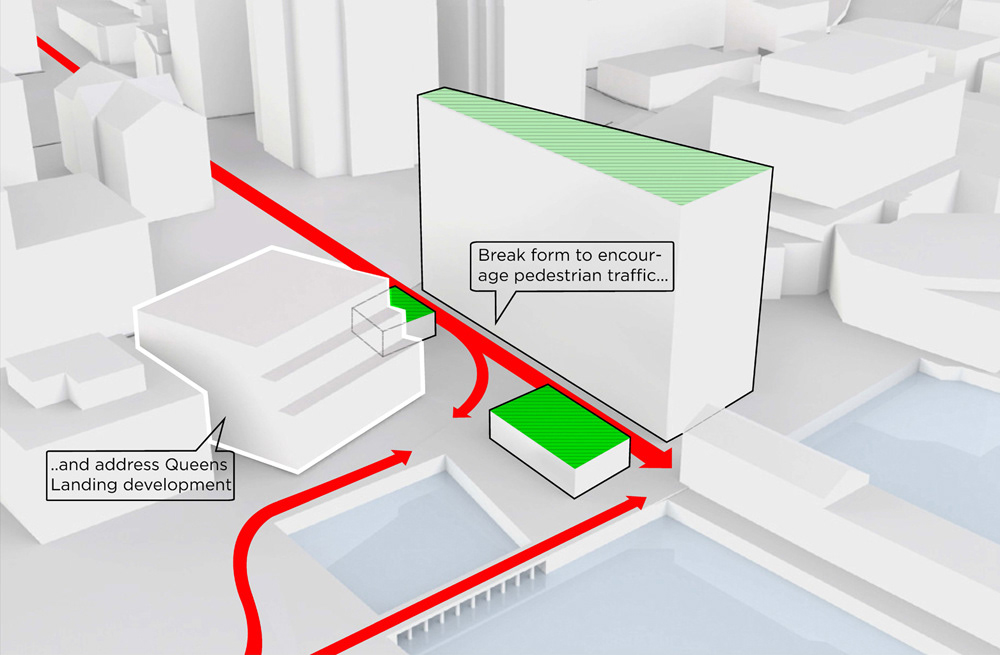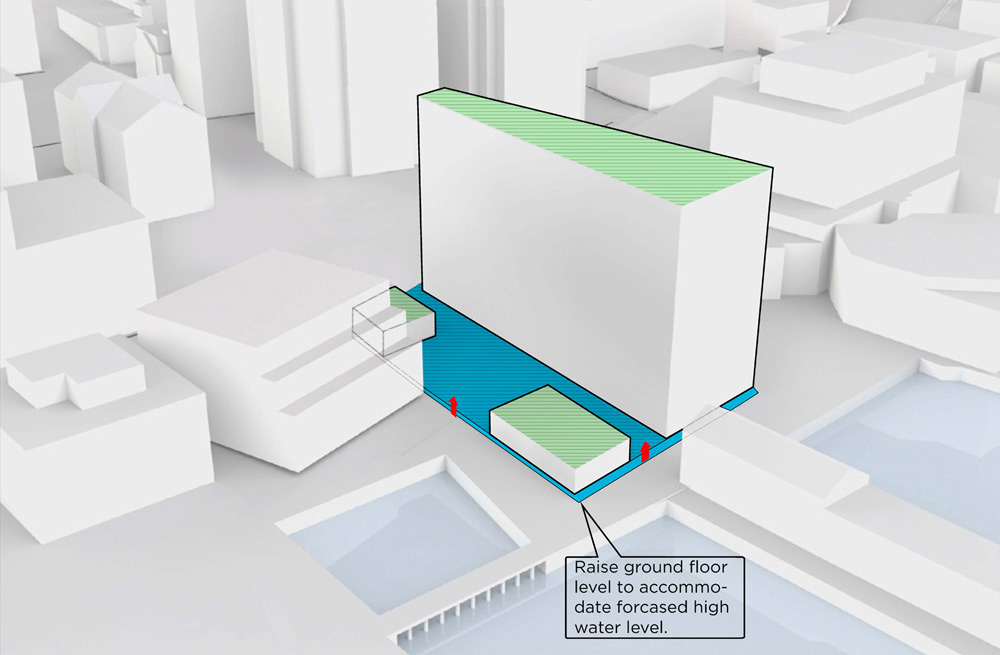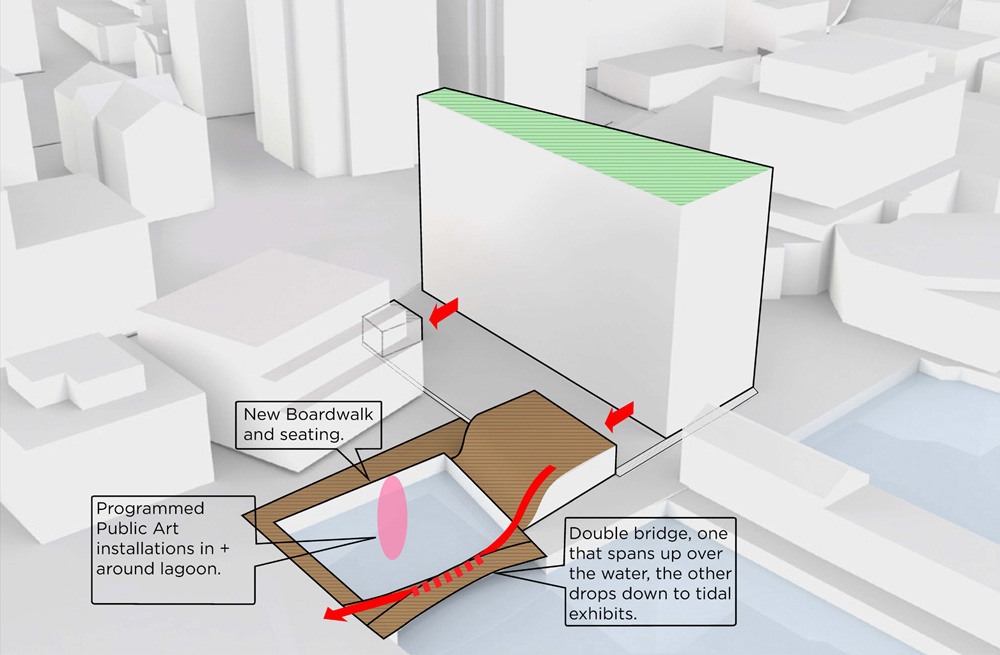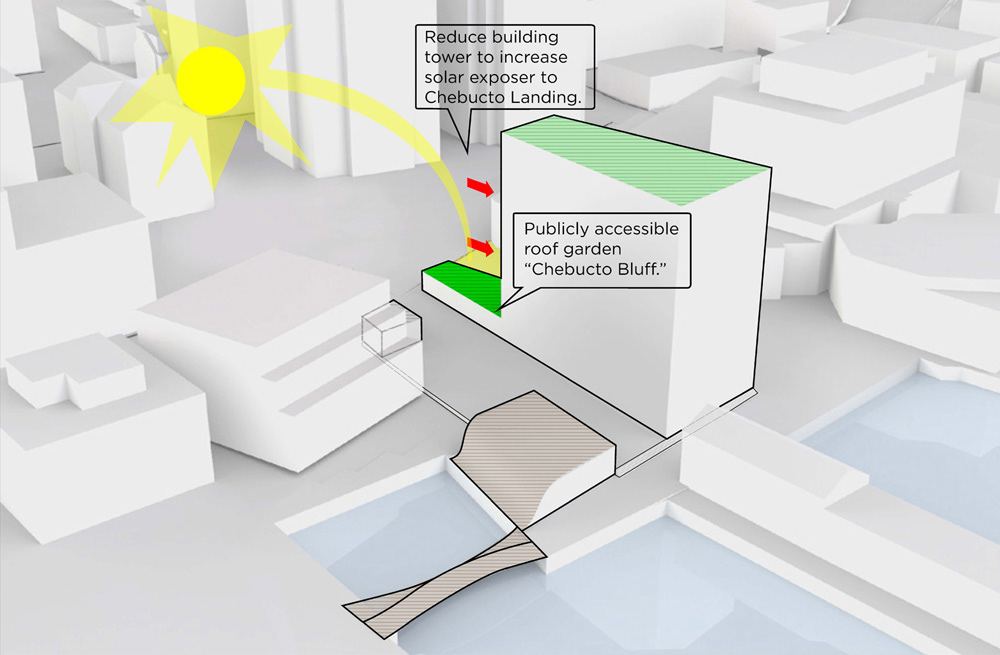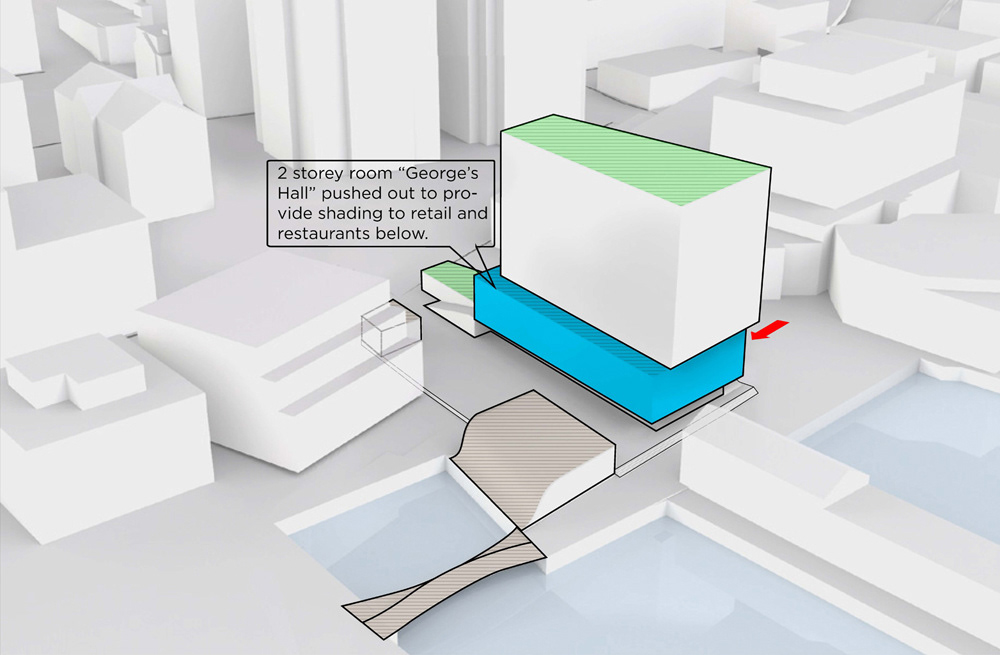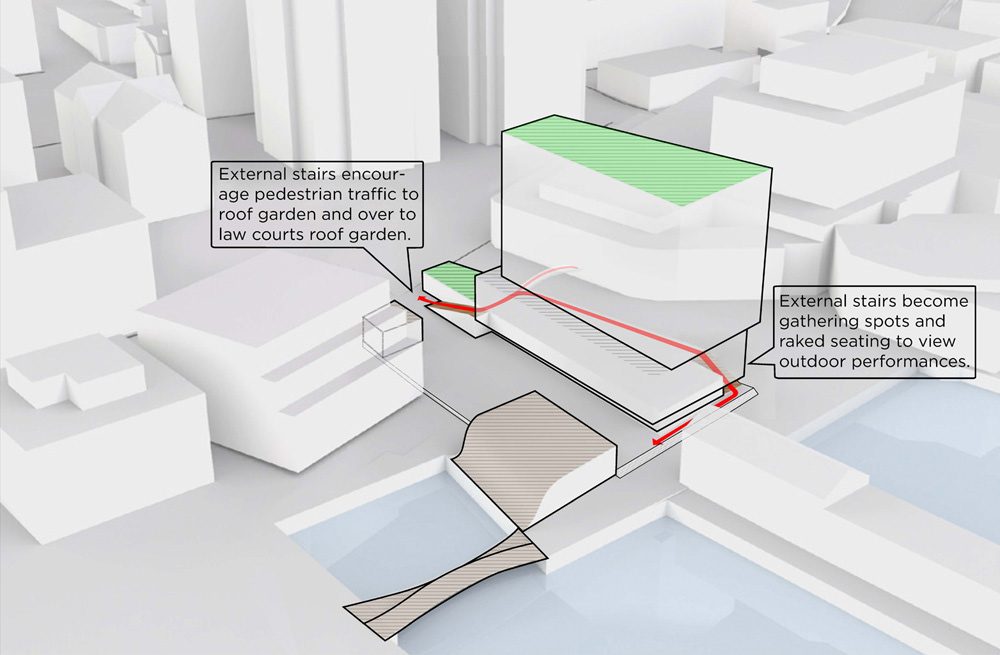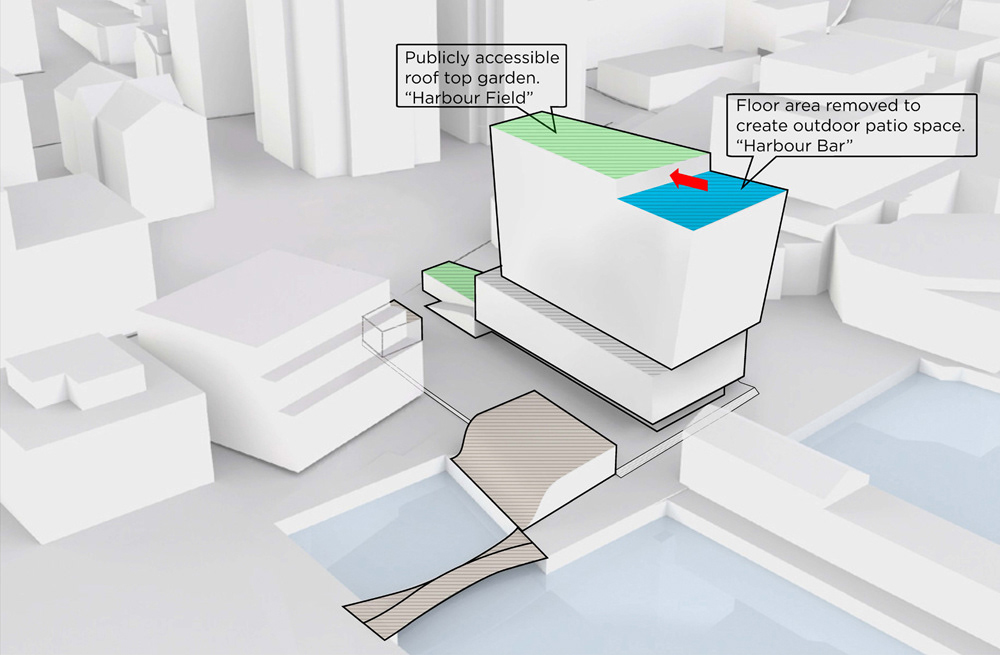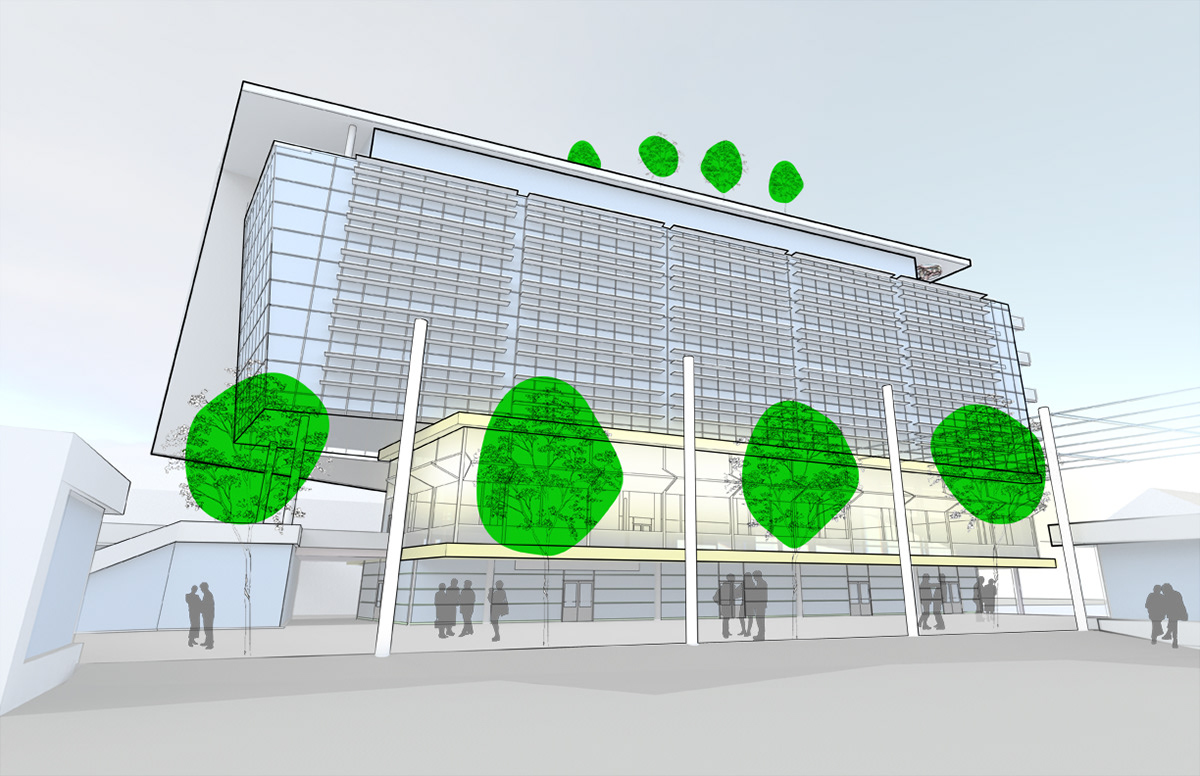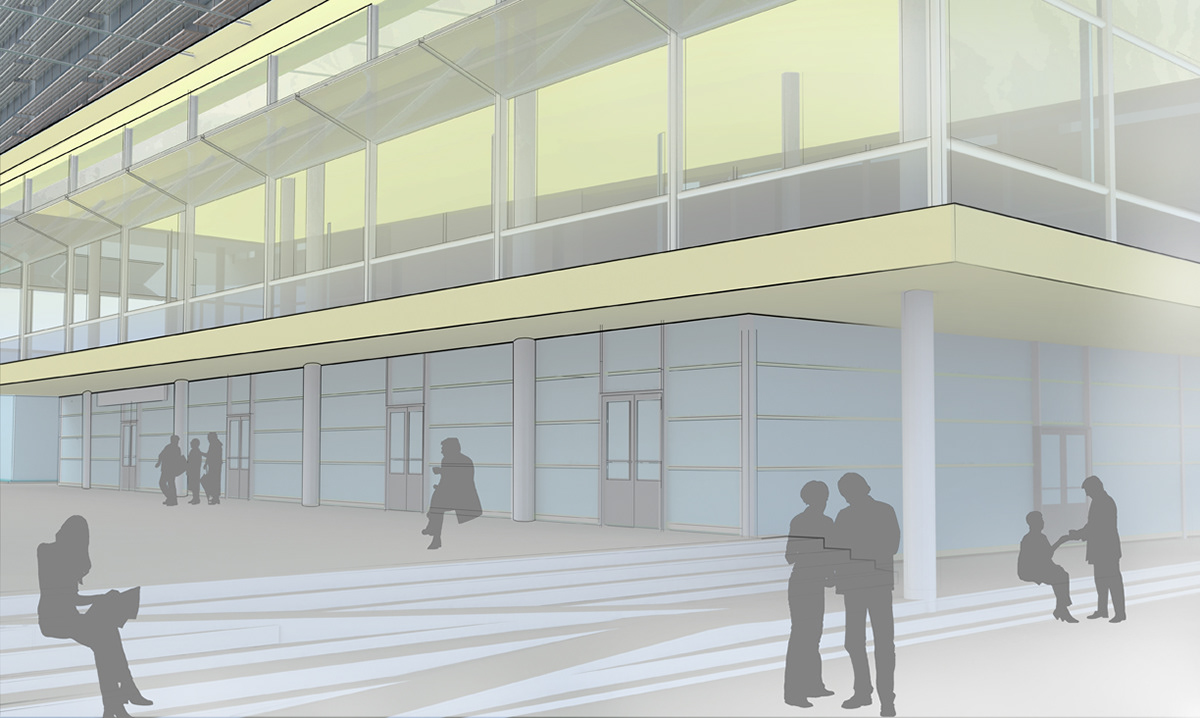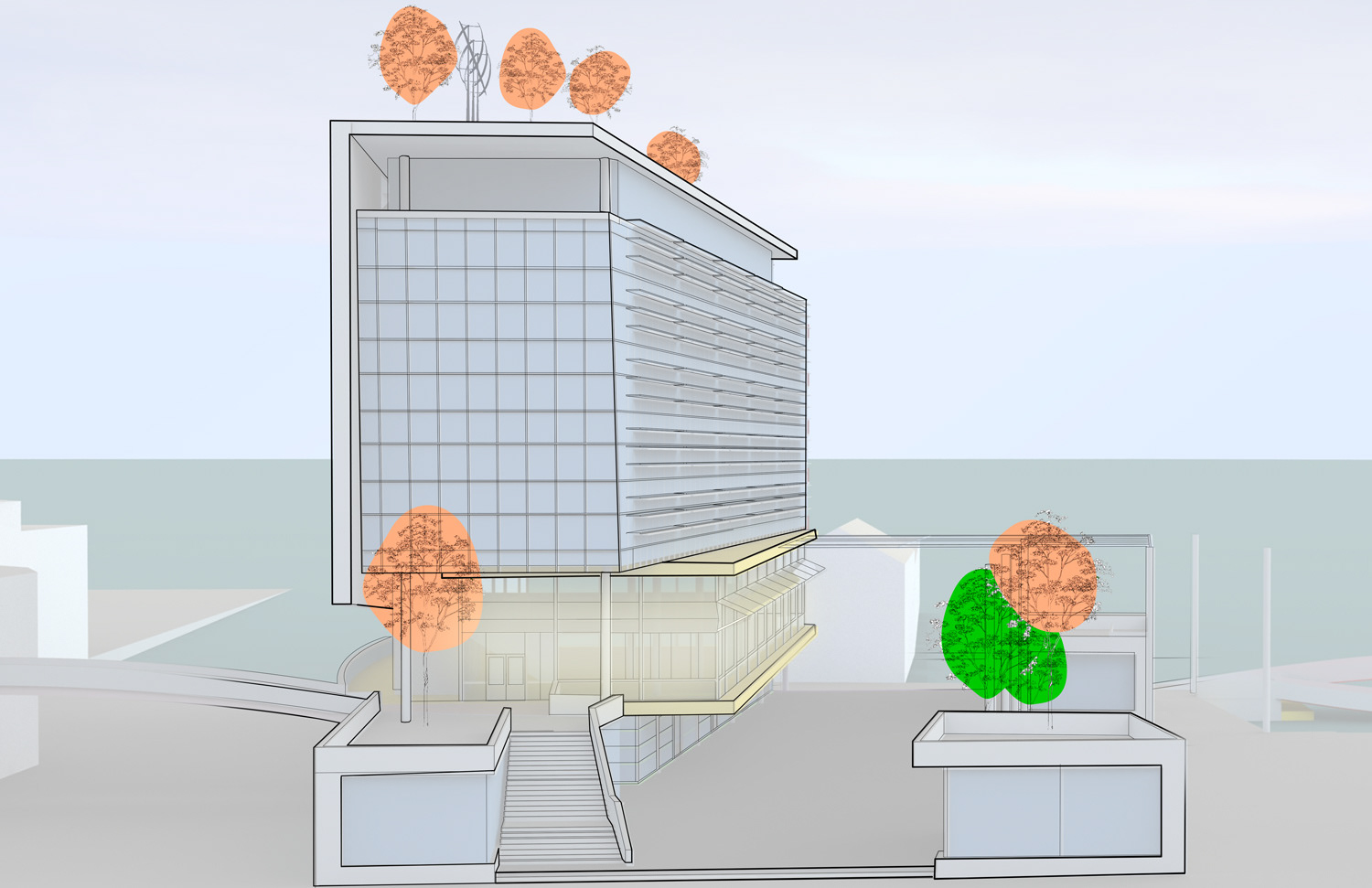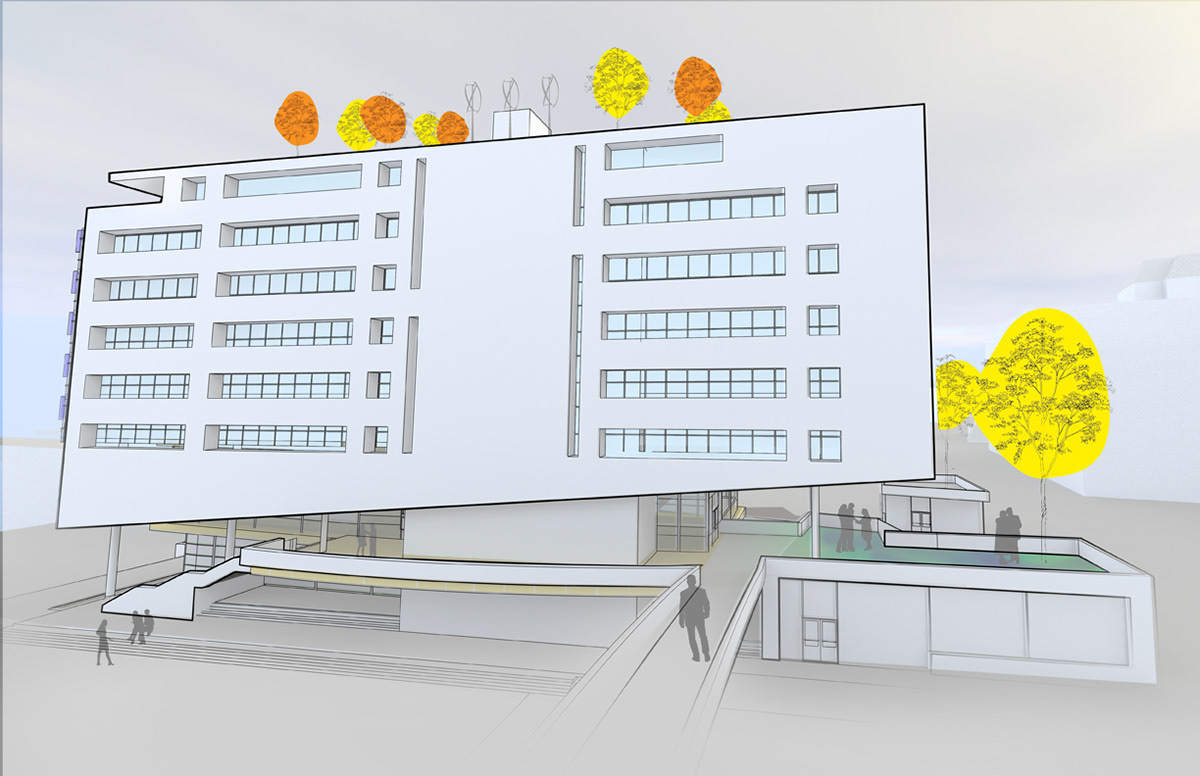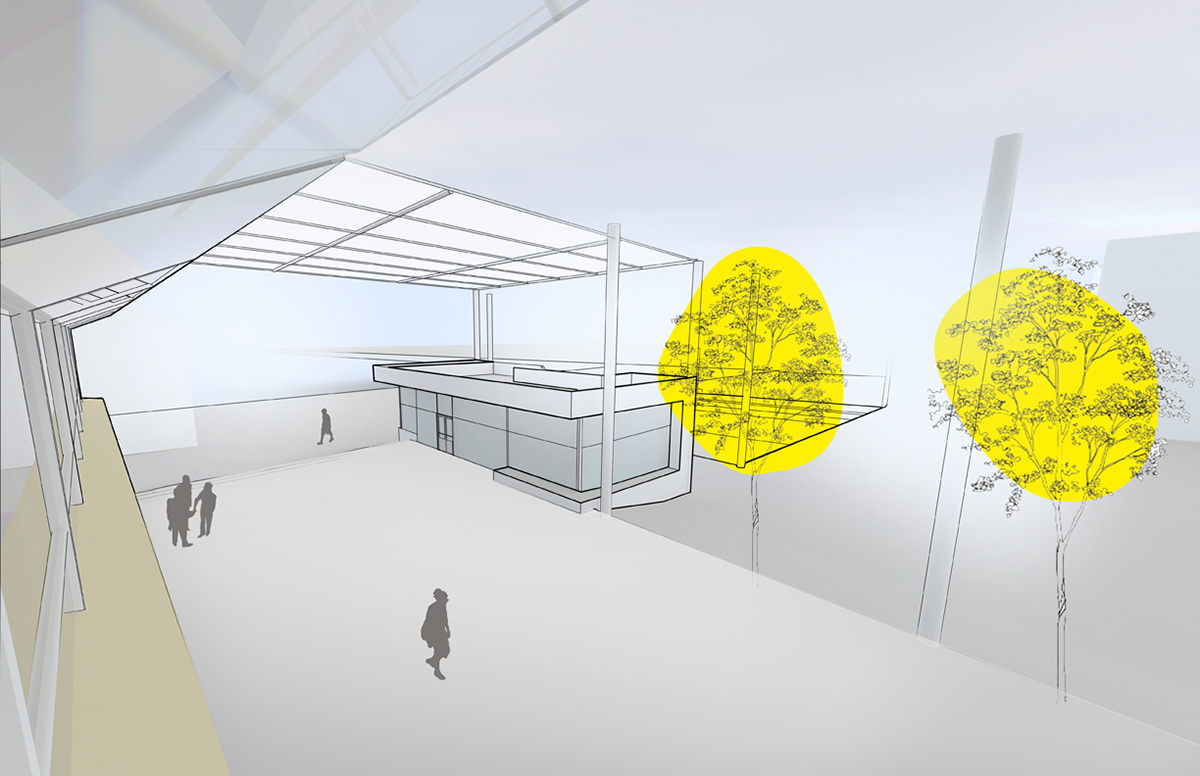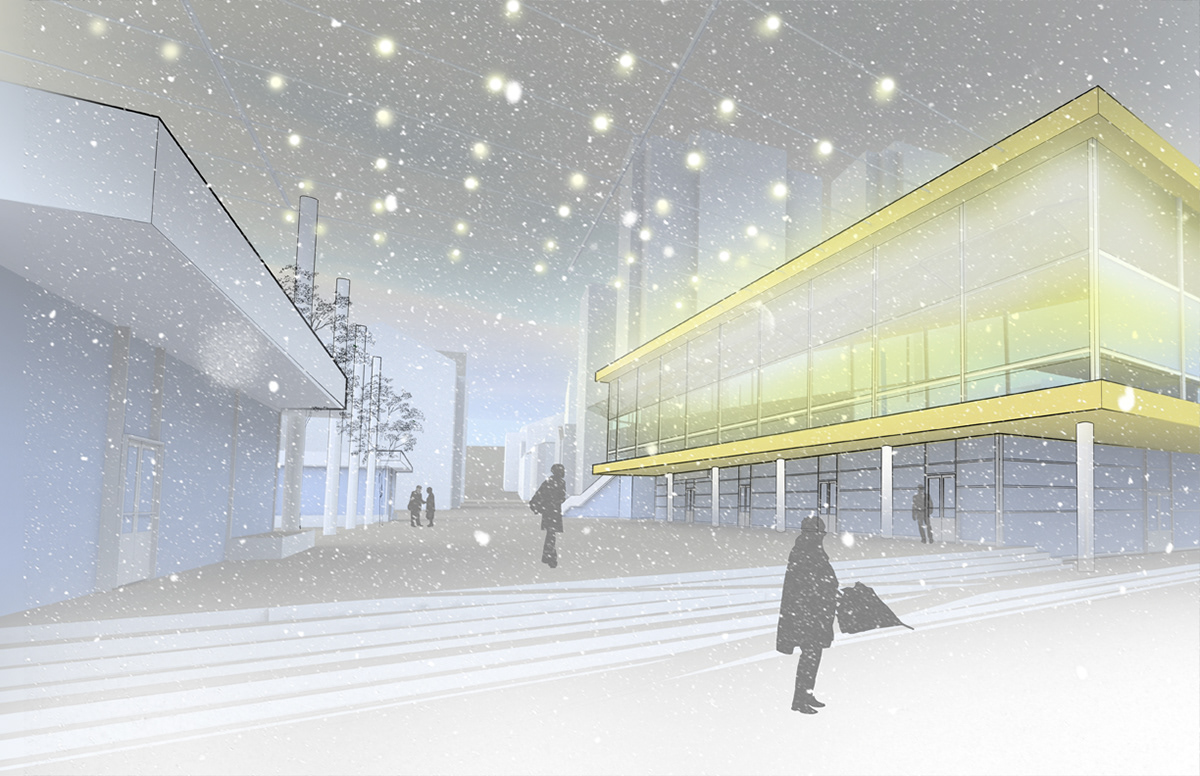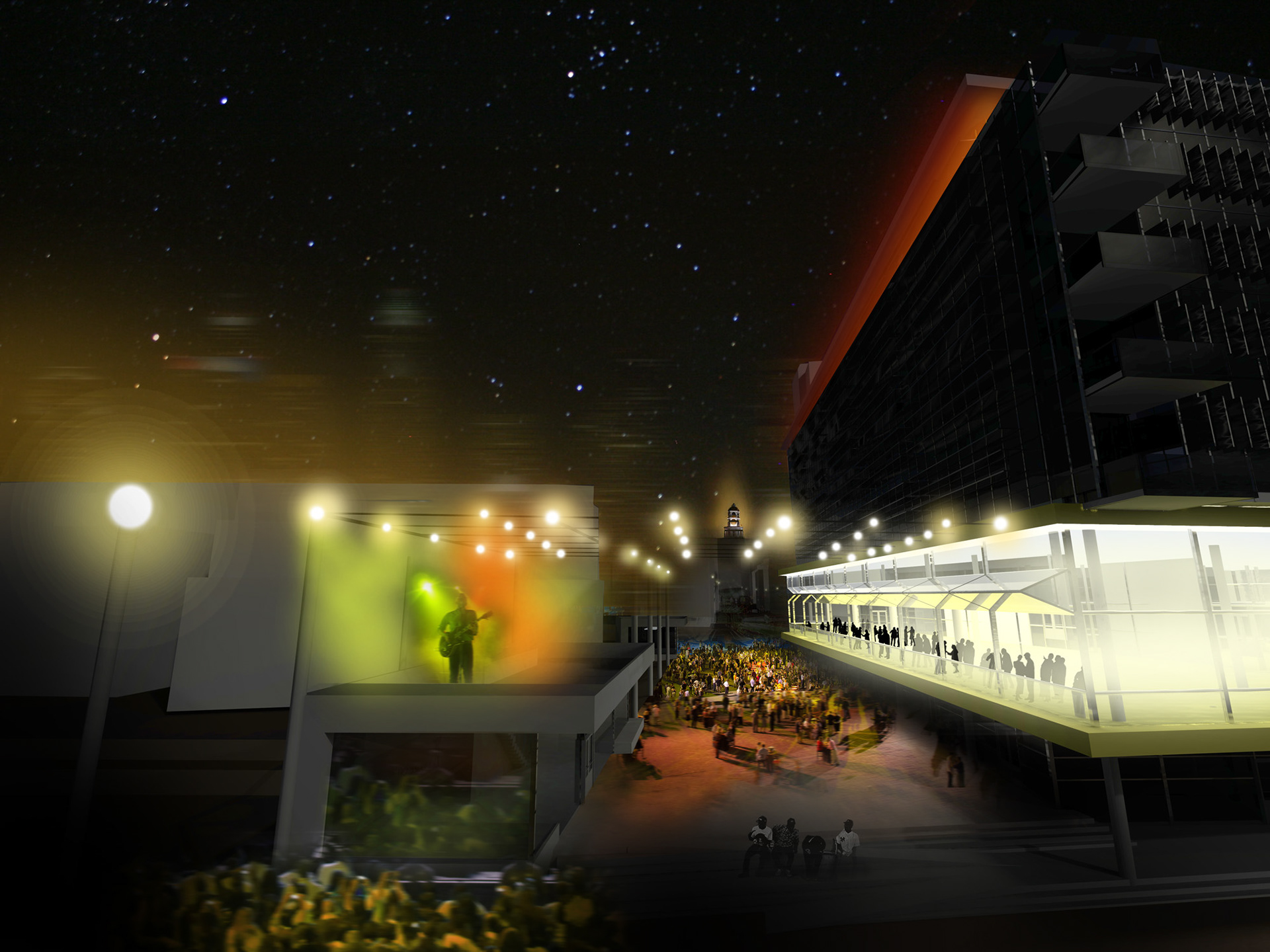 Split Rock: a revealed unity. Our design is driven by a core analogy, rooted in Nova Scotia landscapes.

The rock splits to create pieces still connected, exposing spaces and inner textures between: a revealed unity. As the rock opens, our approach is anchored by three further design themes:  
Connection / Utility / Public Art
Each of these intrusions is intention

al, meant to enhance the civic vitality of our city's waterfront. 

 


1.  Connection


Through careful design, Urban Suite enhances the experiences of movement and gathering and the connections between them. As an example, the 10,000 square foot, two-storey George's Hall engages the outdoor rooms and pathways beside it, and is further enriched by its visual connection with the city's main symbolic public space up the hill. The Hall, complements the Grand Parade, and hosts events in an open or closed, year-round, visually public setting.
The strength of Urban Suite is reinforced with the use of coherent materials throughout ground planes, structures, and landscaping.
2.  Utility


Utility includes the use of space, energy, and resources. Urban Suite at Cable Wharf showcases Nova Scotia's innovative steps in the field of sustainability. A renewable energy and resources program is expressed through features like the high performance building envelope, use of harbour-based energy, and vertical axis wind turbines.
George's Court is set at a level which keeps it dry, even at the highest projections for long term climate change. Utility drives the suggestion of a phased option for development, allowing the ultimate goal of densification of the urban core at a realistic pace.
A prized, comfortable, light-filled workplace draws commercial activity to a building which is capable of integrating residential uses as well.
Lifecycle costs associated with the project are in line with typical construction costs throughout the city.
Highlighting our agricultural achievements, harvestable urban blueberry fields and rows of apple trees present a wonderful way to integrate concepts of food security, biodiversity, and ecology into a public urban green roof, creating a memorable Nova Scotia attraction.

 


3.  Public Art


New Genre public art engages people interactively. To work well, it needs many people. Urban Suite provides a perfect setting for public art: The lagoon is transformed into the Tidal Gallery, providing opportunities for artists and audiences. It is the most developed of the public art nodes throughout the site. This powerful opportunity for artists to create interactive, water-oriented art would be a programmed civic attraction.
Some elements of Urban Suite offer counterpoints to existing design parameters described by HRM and WDCL.
The Street Market adds light structure and animation into the view of Cable Wharf; the glass prism of the Harbour Hall provides weather cover for the plaza as well as a connection to the performance spaces within and across the Cable Place, above which a retractable cover enhances year round usability. The visual impact of these elements would be positive, enlivening the scene around Cable Wharf. On the Chebucto Lane side, a pedestrian bridge and a connected balcony integrate Urban Suite with HRM lands.
 
Urban Suite captures and heightens civic imagination through the creation a successful retail and workplace fused with artful city life.